Resource Documents: Pennsylvania (18 items)
Unless indicated otherwise, documents presented here are not the product of nor are they necessarily endorsed by National Wind Watch. These resource documents are shared here to assist anyone wishing to research the issue of industrial wind power and the impacts of its development. The information should be evaluated by each reader to come to their own conclusions about the many areas of debate. • The copyrights reside with the sources indicated. As part of its noncommercial effort to present the environmental, social, scientific, and economic issues of large-scale wind power development to a global audience seeking such information, National Wind Watch endeavors to observe "fair use" as provided for in section 107 of U.S. Copyright Law and similar "fair dealing" provisions of the copyright laws of other nations.
---
Date added:
June 24, 2014
Ordinances
,
Pennsylvania
•
Author: Granville (Pa.) Township Supervisors
I. Findings – The Granville Township Supervisors make the following findings with respect to the construction, operation and maintenance of Wind Turbine Generators:
A. The construction, maintenance and operation of Wind Turbine Generators which fail to comply with all criteria and regulations set forth in this ordinance, present tangible and immediate dangers to the preservation of the natural, scenic, historic and aesthetic values of the environment of the Township of Granville.
B. The construction, maintenance and operation of Wind Turbine Generators which fail to comply with all criteria and regulations set forth in this ordinance, present tangible and immediate dangers to the public and neighboring landowners in the nature of ejection of projectiles (ice or injured birds), continuous generation of noise during night time hours and glare from sunlight continually flashing off of rotating blades;
C. The construction, maintenance and operation of Wind Turbine Generators present a danger following the useful life of the Wind Turbine Generators from deteriorating structures if provisions for decommissioning are not made as required by this ordinance;
D. The construction, maintenance and operation of Wind Turbine Generators, which fail to comply with all criteria and regulations set forth in this ordinance, unreasonably interferes with the reasonable use, comfort and enjoyment of property in the vicinity and/or endangers the health, safety and/ or welfare of the occupants of the property in the vicinity, and prohibits or denies the property owners and taxpayers the legitimate enjoyment of their reasonable rights and use of their property and rights as well as the rights guaranteed to them and to the public by Section 27 of the Declaration of Rights of the Pennsylvania Constitution;
E. The construction, maintenance and operation of Wind Turbine Generators, including, but not limited to, the repetitive noise and glare, visual impacts, flickering reflections and/or shadows, large scale excavation of environmentally sensitive areas, constitute an unreasonable use of property which causes injury, damage, harm, inconvenience, annoyance, and discomfort to the property owners and taxpayers in the legitimate enjoyment of their reasonable rights and use of their property and rights, and constitute a danger to migratory birds, the watershed, and the scenic, aesthetic and natural quality of the environment of the Township.
F. The Wind Turbine Generators shall meet current standards and regulations, if any, of any other agency of the State, Federal and Local Government with the authority to regulate Wind Turbine Generators.
II. Establishment – The Granville Township Supervisors hereby declare the construction and maintenance of Wind Turbine Generators to constitute a nuisance and offensive business, if not constructed and maintained in accordance with the criteria and regulations set forth in the ordinance, a copy of which is attached hereto and incorporated herein by reference, subject to prohibition under Section 1529 of the Pennsylvania Second Class Township Code (53 P.S. § 66529) and provide for their regulation and permitting under the conditions set forth below in order to avoid the maintenance of nuisance or offensive businesses within the geographic limits of Granville Township.
Furthermore the Granville Township Supervisors find that such construction and maintenance of Wind Turbine Generators is likely to destroy the rights guaranteed to the people by Section 27 of the Declaration of Rights of the Pennsylvania Constitution, which rights the Township Supervisors are duty bound to protect. …
IV. Special Conditions.
A. Design. … All wind turbine generator sites shall be designed and constructed in such a fashion as to avoid any disruption and/or interference with private wells, springs and/or other water sources. The predevelopment site conditions with slopes exceeding 20% shall not be disturbed in the construction of the wind turbines. This prohibition includes the construction of roads required to deliver the materials for construction to the construction site. In the event any problems occur with any private water source, which problems are proximately caused by Developer/Permittee, Developer/Permittee shall immediately supply, in perpetuity, potable water in such quality and quantity as supplied by the original private water source. Applicant must provide written notice to all property owners and tenants occupying property within 2,500 feet of the boundary of the property upon which the wind turbine generator will be located and advise them that Applicant, at Applicant's sole cost, will test their well, springs, or other water sources, using a DEP certified laboratory selected by the Township prior to construction as to the land owners potable water, the quality of the water and the quantity of the water and supply and the report thereof shall be furnished to the Township and to the property owners and tenants.
All Wind Energy Facilities shall be equipped with a redundant braking system. This includes both aerodynamic over-speed controls (including variable pitch, tip, and other similar systems) and mechanical brakes. …
V. B. Setbacks – The wind turbine generators shall comply with the following setbacks:
a. Civil Structures. Each wind turbine generator shall be set back from the nearest existing (at the time of the building permit issuance) school, hospital, church or public library, a distance of no less than 2,500 feet.
b. Participating Residences. For an existing (at the time of the building permit issuance or notice from the building code enforcement officer that no building permit is required) participating structure intended for temporary or permanent human habitation, the setback distance from a wind turbine generator shall be at least 2,000 feet. In the event that a lesser distance is desired, the Developer/Permittee shall request a waiver to this provision pursuant to the requirements of this Ordinance. In no event shall the setback distance be less than 1.1 times the total height of the wind turbine generator (measured at the highest point of the blade tip).
c. Non-Participating Residences. For an existing(at the time of the building permit issuance or notice from the building code enforcement officer that no building permit is required) non-participating structure intended for temporary or permanent human habitation, the setback distance from a wind turbine generator shall be at least 2,500 feet. …
d. Property Lines. Each wind turbine generator shall be set back from the nearest property line a distance of no less than 2,000 feet.
e. Public Roads. Each wind turbine generator shall be set back from the nearest public road a distance of no less than 2,000 feet, determined at the nearest boundary of the right-of-way for such public road. Unless conclusive evidence exists to the contrary, the public road right-of-way is presumed to be 60 feet.
f. Communication and Electric Lines. Each wind turbine generator shall be set back from the nearest above-ground public electric power line or public telephone line, or underground gas transmission lines a distance of no less than 2,000 feet.
g. Natural Resources and Historic Sites and Structures. Each wind turbine generator shall be set back a distance of no less than 2,500 feet from the nearest existing critical and irreplaceable natural and cultural resource areas of the Township (at the time of the building permit issuance):
1. Important Bird Areas (IBA).
2. National Wetland Inventory (NWI) wetlands.
3. Historic structure listed or eligible to be listed on the Pennsylvania Heritage Inventory and National Landmarks.
4. Mifflin County Natural Heritage Areas including core habitat and publicly managed lands.
5. Lakes, dams, ponds and public water source wells and springs. …
XIV. Noise and Shadow Flicker.
A. Developer/Permittee shall comply with the following noise standards:
1. Developer/Permittee shall make good faith effort to maintain a noise level attributable to the wind turbine generators of not more than 45dBA or 45dBC within a reasonable margin of error as measured from the property line of existing Non-Participating residences;
2. The Parties acknowledge that the Project's construction will be the source of intermittent noise. Developer/Permittee shall require all contractors to incorporate reasonable noise reduction measures in order to mitigate the amount of noise generated during the construction phase.
3. The Developer or Permittee shall conduct a semi-annual sound test, paid for by the Developer or Permittee, by a qualified independent sound testing professional.
B. The Facility Owner and Operator shall make every reasonable effort to minimize shadow flicker to any Occupied Building on a Non-participating Landowner's property.
XV. Private Access Roads and Forestry Management. Every effort should be made to use existing roads and logging roads. New deforestation and forest fragmentation should be kept to a minimum. Private entrance roads to wind turbine generators and associated meteorological towers, communication towers, and auxiliary buildings will not be paved but kept mud free. The cartway will be kept to the minimum possible.
XVI. Use of Public Roads. …
XVII. Safety. …
XXV. Wind Turbine Generator Removal.
A. Bonding: Decommissioning
1. Before Final Permit approval, the Applicant must submit to the Granville Township Board of Supervisors a bond which shall be deposited with the municipality of financial security in an amount sufficient to cover the costs of decommissioning all improvements or common amenities including, but not limited to the windmill and appurtenances, including the base and footing, storm water detention and/or retention basins and other related drainage facilities, and electrical apparatus and restoration of the land to its original condition including forestry plantings of the type and density as the original. …
XXXIII. ADOPTED at a public meeting of the Granville Township Supervisors held the 5th day of May, 2014, following advertisement as required by law.
Download original document: "Wind turbine generators ordinance, Granville, Pennsylvania"
---
Date added:
October 20, 2013
Environment
,
General
,
Health
,
Noise
,
Pennsylvania
,
Tourism
,
Wildlife
•
Author: Jackson, Laura
Big changes are literally looming on the horizon for Big Valley. Not just Big Valley, but many other areas of Mifflin County will see some big changes on the top of Jacks and Stone Mountains if industrial wind projects are built. Jacks Mountain is targeted for two industrial wind projects. Volkswind and E.ON, two German companies, plan to construct industrial power plants on top of Jacks Mountain.
E.ON is also testing wind speeds on Stone Mountain. The test tower on Stone Mountain is easy to see from the northeastern end of Airydale along Rt. 655 – look toward Stone Mountain and you will see the tower. Volkswind has a test tower on Jacks Mountain above Belleville, readily seen from Apple House Road and Dry House Road. The test towers are meteorological towers that collect data on wind speed and direction.
Jacks Mountain is narrow and steep on top in many places, so there will have to be a huge cut-and-fill construction project to create a ledge wide enough to place roads, underground connecting cables and industrial turbines. Each turbine will have a cleared area beside it large enough for a huge crane. The cranes and turbines must be sited on a compacted, level area devoid of trees.
The impact to the top of Jacks Mountain will be significant. The trees on top will be cut; stumps will be buried and possibly burned. The rocks will be blasted. The rubble will be bulldozed. A wide flat ledge will be fashioned out of rock so heavy equipment can travel along the top. The turbines will be built on that ledge. A wide road without any tree cover will connect the turbines. A clearing along the road will contain buried cables that connect the turbines.
Volkswind's Proposed Project
We know that Volkswind plans to construct 20 industrial turbines that will be 436 feet tall, measured to he tip of the upright blade. Volkswind has submitted the 20 location points to the Federal Aviation Administration for approval. The turbines will be on top of Jacks Mountain and will dominate the skyline for over 4 miles, impacting Granville, Union, and Menno Townships.
Any type of construction project on steep slopes will have to comply with DEP's water pollution regulations and that will require a lot of sediment traps and retention basins built downslope from the turbines and the road – adding even more changes to the forested slopes on Jacks.
Fortunately, DEP has strict regulations for construction, to reduce the erosion and sedimentation problems that occur when building on steep slopes. That might be why there are no other wind projects in Pennsylvania, which I know of, that have been constructed on a mountain as steep and narrow as Jacks. There was one project proposed for Dunning Mountain in Bedford County, which is a lot like Jacks Mountain, but the company eventually abandoned the project.
E.ON's Proposed Project
We know even less about E.ON's plans for its wind project, but we suspect that this project will be much larger than Volkswind's, and will be built on both Stone and Jacks Mountains. Based on the limited information available on the PJM grid, upwards of 75 turbines might be built, possibly impacting 8-9 miles of Stone and Jacks Mountains.
The PJM grid is part of the Eastern Interconnection grid that operates the electric transmission system in all or parts of 13 states, plus the District of Columbia. PJM (which stands for Pennsylvania, New Jersey, and Maryland), headquartered in Valley Forge, Pennsylvania, is the world's largest competitive wholesale electricity market. Watch for a later article that explains more about how the grid operates
and why large amounts of wind energy added to the grid increase the likelihood of having power outages.
Impact on Water Supplies
Clearing and excavating huge amounts of rock and dirt on steep slopes will significantly change how the mountains supply water to the farms, homes, and businesses in the valleys below Stone and Jacks Mountains. Forested mountains act like a giant sponge when it rains. The trees soften and slow the impact of stormwater, allowing the rain and melting snow to seep into the ground. Down slope, this water flows to the surface as a spring, or forms a stream. When the trees are cut on the upper slopes of mountains, and replaced by wide roads, concrete pads, and clearings, there is a lot of runoff during storms and snowmelt. Stormwater channels will be needed, as well as many retention basins. What might look good on paper doesn't always work. Maintenance is always an issue, too. There is often little oversight on maintaining stormwater controls and road grading after the wind project is constructed.
One inch of rainfall on 4 acres totals about 110,000 gallons of water. Where does water go when trees and underbrush have been removed on top of a mountain? Downhill, and in a hurry! The culverts and ditches will actually concentrate the force of water, which will require many infiltration areas with very deep soils.
The entire water recharge system on top of the mountain will change. Who knows how that will affect wells, springs, and streams so vital to farms and communities in the valleys?
Impact on Scenic Viewsheds and Tourism
Pick up any real estate listing in central Pennsylvania and one of the selling points often listed is "beautiful mountain views." Many people live in Mifflin County and surrounding areas because they value the rural lifestyle and beautiful surroundings. Whether you like the looks of wind turbines or not, turbines create a visual clutter on the landscape that can't be denied. Many people oppose wind turbines built on mountains because they transform an undeveloped, wild area into mile after mile of industrial power plants. The turning blades during the day and the red blinking lights at night are a distraction which many people find to be objectionable. We've developed our valleys, but the steep topography of our mountains has protected them until now. Uncluttered, open space on forested mountains provides important safeguards for communities, such as clean water and air.
Beautiful mountains also draw tourists to the area, especially to enjoy the dramatic color as the leaves change color in the fall. Busloads of tourists stop at the top of Jacks Mountain to visit the hawk watch and to enjoy the rural views and colorful scenery. Will tourists want to visit an area when the mountains are degraded by industrial turbine projects?
Impact on Health
Turbines produce various types of noise: one type is a screeching and thumping when the blades rotate or turn. This noise has been described as jets circling in the sky, or giant washing machines spinning overhead for hours at a time. The noise is most bothersome at night, and may prevent people from getting enough sleep. A high-pitched whistle also occurs when the tape on the leading edge of a blade becomes loose. Blades have shattered and pieces have been flung many feet away from the tower. Ice builds up on the blades in the winter, making it unsafe to be near turbines. These huge icicles are flung with tremendous force and have actually smashed through truck windshields. Eventually the blades stop turning when icing occurs, but accidents may occur before the turbines are stopped.
Another type of noise produced by turbines is a low-frequency vibration that may cause severe health problems in people susceptible to this type of vibration. While much research remains to be done, doctors all over the world are dealing with patients who live near wind turbines. Some people experience migraines, dizziness, palpitations, vertigo, and other illnesses only when they are near wind turbines. A growing number of doctors recognize that the low-frequency vibrations can affect the delicate sensors in the ear, as well as cause other body organs to resonate. The wind industry in general denies any health-related problems – much like the tobacco industry denied that smoking causes cancer in some people.
Some wind experts advise that turbines should be set back at least a mile from residences, as this will avoid most of the noise problem caused by turbines.
In the case of Volkswind's proposed project, some of the turbines will be quite close to homes on both sides of Jacks Mountain, so it is likely that there will be health problems caused by the noise.
More details on health issues will be addressed in a future article.
Wind Turbines Kill Wildlife
Both Jack's Mountain and Stone Mountain have hawk watches where volunteer counters have recorded many years worth of data showing that these mountains serve as important migratory pathways for thousands of birds. Bats also migrate along the top of the mountains, as do monarch butterflies and various species of dragonflies. In some areas, the wind turbine blades have to be cleaned, because the crust of dead insects creates a drag on the leading edge of the blade.
Industrial wind turbines kill birds through direct hits and indirectly by degrading their habitats. Bats are killed when they fly near a turbine – their delicate lungs explode from the sudden drop in air pressure. Future articles will explain in more detail why biologists are greatly concerned about industrial wind's threats to wildlife. Even though wind turbines do not produce toxic pollution, they still kill many species of wildlife.
It's Really All About Federal Subsidies
Industrial wind companies need four main resources to operate: proximity to transmission lines, good prices for electricity, adequate wind, and government subsidies. Jacks and Stone Mountains offer the first three and tax payers kick in the subsidies.
Electricity produced by the proposed wind projects will have to be routed to substations and then fed to transmission lines in Big Valley and on Jacks Mountain. The power market has good prices in the eastern United States.
The other necessary resource is wind. Pennsylvania's windiest areas are on our mountains – that's why wind companies want to build on top of Jacks and Stone Mountains. But the wind resources in Pennsylvania are limited. The average production from wind projects in Pennsylvania is only 25%. We just don't have the steady, reliable winds that are needed to produce much electricity.
The fourth resource, federal subsidies, is really why wind companies are targeting Pennsylvania's mountains. Even though we do not have good wind resources, the federal payments make the projects feasible. Right now companies are receiving a production tax credit of 2.2 cents per kilowatt-hour, which is substantial.
The Wind Production Tax Credit expired at the end of 2012, but was extended as part of a deal cut by politicians to avoid the spending cuts and steep tax increases on the middle class – the so-called "fiscal cliff."
According to the Institute for Energy Research, as long as the wind project is operating by 2015, the developers will receive the credit for the next 10 years. Even projects that come online after the 2015 deadline could possibly qualify.
Supporters of the Wind Production Tax Credit point out that all energy production is subsidized, and this is true. Wind and other renewables, however, are the only ones that get tax credits based on production, which makes this subsidy highly lucrative for companies. That's why so many fossil fuel-based companies are developing wind projects. They want the easy money available from government handouts.
How can you help?
Volkswind and E.ON have not received any permits to build these industrial power plants on Jacks or Stone Mountain, so it isn't too late to contact the township supervisors in Granville, Menno, Union, and Wayne Townships in Mifflin County. Brady Township is impacted in Huntingdon County. If you live in the Belleville area, call and thank the Union Township supervisors for passing a wind ordinance to help protect the residents and the wildlife. While it is illegal to ban a project, or to impose a moratorium, it is legal to regulate setbacks and noise limits. Union Township supervisors developed an ordinance that will help to protect residents from noise and safety concerns.
Call the township office where you live and ask the supervisors to pass an ordinance that regulates setbacks and noise limits. Supervisors have the duty to protect the health, safety, and welfare of the township residents. Tell the supervisors you are concerned about industrial projects planned for the top of the mountains and ask them to protect your way of life by providing some safeguards.
Then join Friends of Jacks Mountain – it's free!!! Please cut out, fill out, and mail the membership form:
Laura Jackson is a retired biology and environmental science teacher, amateur naturalist, and nature photographer who used to support industrial wind energy development in Pennsylvania until she learned about all the negative impacts to wildlife, habitats, watersheds, and communities. She helped to start Save Our Allegheny Ridges (SOAR) in 2006 after wind projects were proposed for Dunning Mountain and Shaffer Mountain in Bedford and Somerset Counties. Owing to SOAR's efforts, both projects were terminated in 2012. Laura serves as the President of SOAR and volunteers her time and expertise to help other communities regulate industrial wind development. SOAR is a 501(c)(3) organization, so any donations are tax-deductible. SOAR is partnering with Friends of Jacks Mountain to educate residents and municipal officials about the impacts of wind projects on Jacks and Stone Mountains. SOAR membership dues are $25 and can be sent to SOAR, P0 Box 178, Everett, PA 15537. Any donations over $25 will be used 100% for regulating wind development on Jacks and Stone Mountains.
The Valley, October 2013 – issuu.com
---
Date added:
July 16, 2012
Aesthetics
,
Alaska
,
Environment
,
Massachusetts
,
New Brunswick
,
New York
,
Oklahoma
,
Pennsylvania
,
Photos
,
Wyoming
•
Author: Tetratech Construction

Altona, NY

Bellmont, NY

Cohocton, NY
access roads, access road entrances, turbine erection areas, crane pads, staging areas, compacted crane paths, drainage improvements, foundation excavation and backfill, erosion and sedimentation control, dust control, and site restoration

Falmouth, MA

Fire Island, AK

Hardscrabble, NY
34.5kV to 115kV Substation
115kV Switchyard

High Sheldon, NY

Howard, NY
10 miles of access roads
10 miles of collection lines

Lameque, NB
Roads and collection systems have to travel through sensative areas such as wetlands and forests on the island

Maple Ridge, NY
Project featured 400 acres of clearing and grubbing, more than 40 miles of access roads and more than 300 acres of restoration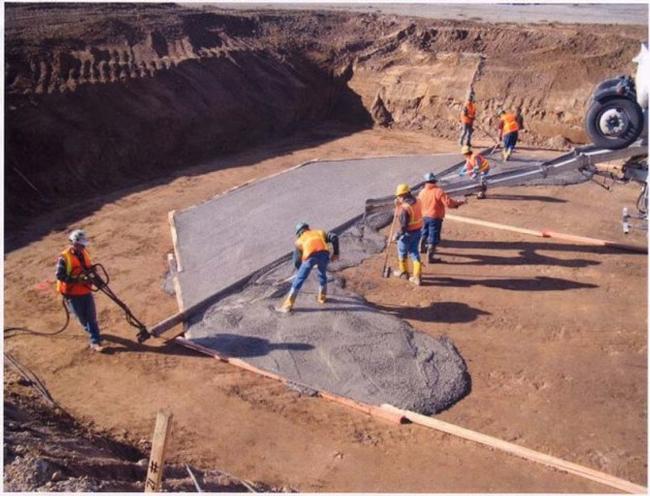 OU Spirit, OK
44 Siemens 2.3 MW Wind Turbine Generators (WTGs)
44 WTG Foundations – Spread-foot type 380+ CYD of 5000 psi concrete and structural steel, epoxy grouting of the WTG base to the foundation pedestal and tensioning/post tensioning anchor bolts
53,000 LF of Access Roads and 4 miles of County Road Upgrades
44 Engineered Crane Pads
88,500 LF of 34.5 Underground Collection System (including 44 pad mounted transformers, fiber optic system, junction boxes and Potential Discharge Testing)
138kV Substation construction and energization 7 miles of 138 kV overhead Transmission Line
80 meter Meteorological Tower
O&M Building – Including parking, storm shelter, shop and office facilities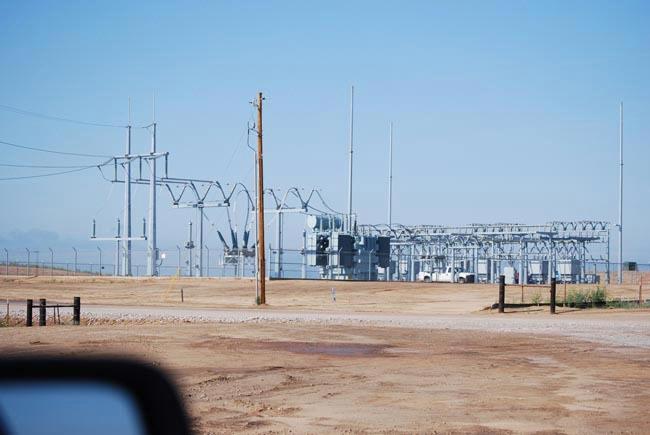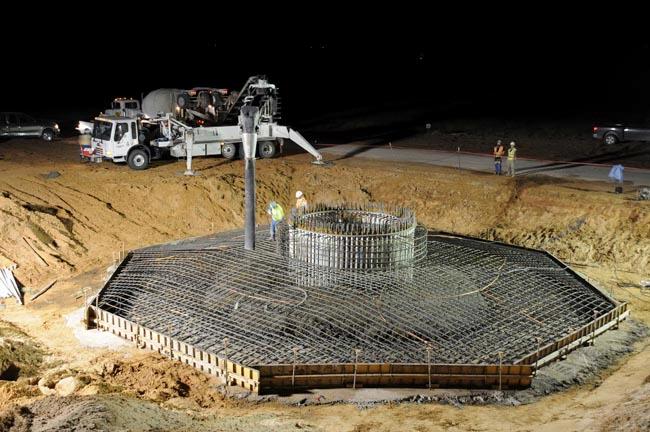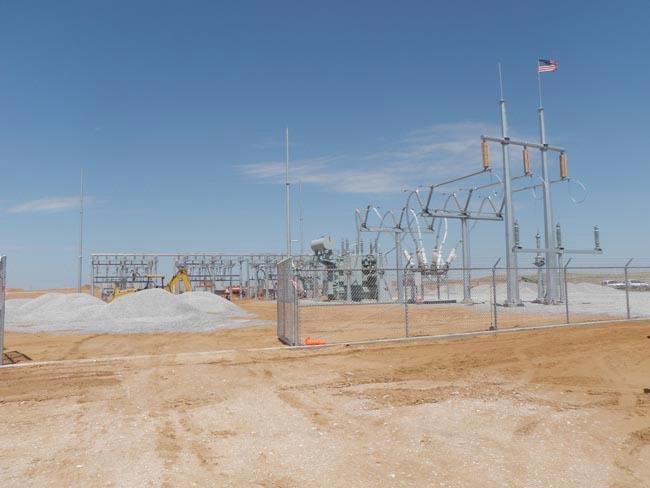 Pillar Mountain, AK
The site was located on a mountain rising 1300 vertical feet on a remote island. The existing gravel road to the top of the mountain passed near various wetlands and waterways and was too narrow and tortuous to facilitate easy access travel. The road required significant rerouting and reconstruction to accommodate transport of the long, heavy construction components and equipment to the site. The road upgrade design required careful consideration of horizontal and vertical allowable radii of curvature coupled with the steep terrain. In places the existing road could be widened and re-graded smooth, but in other locations the road alignment had to be changed to allow passage of vehicles ranging up to 170 feet in length.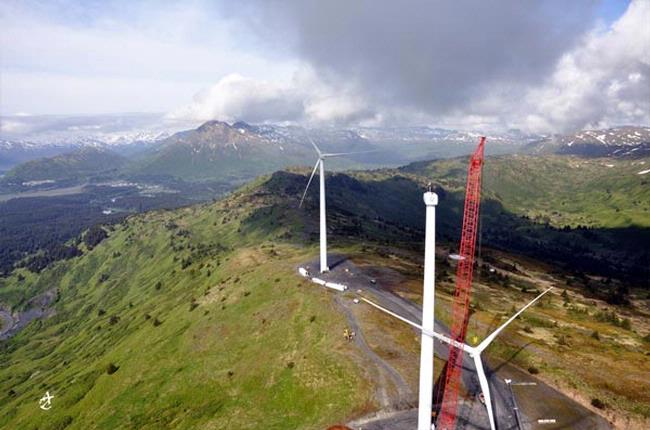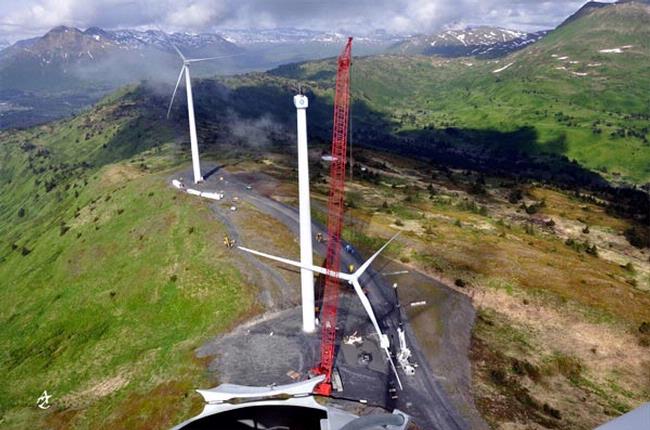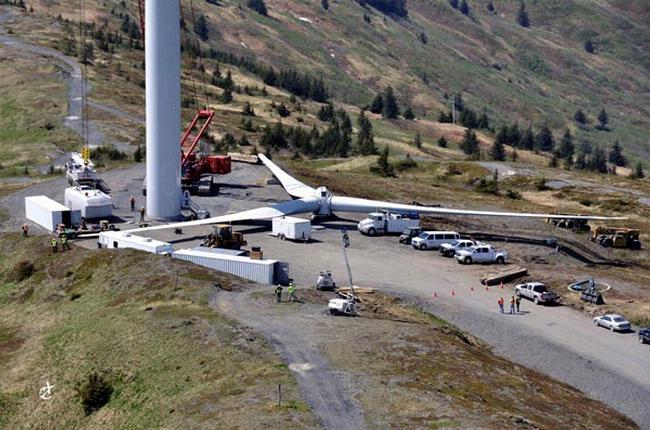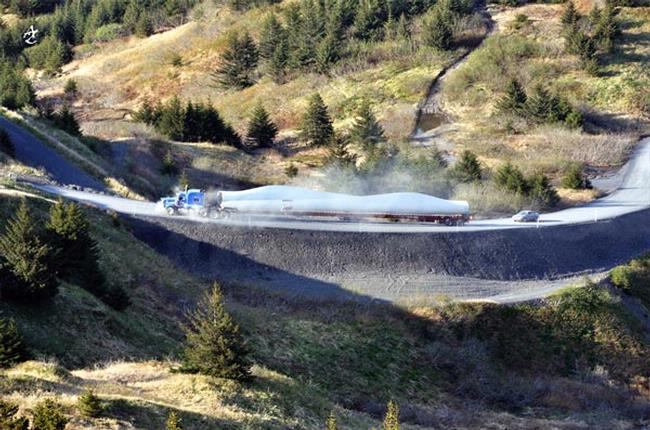 Rolling Hills, Seven Mile Hill, and Glenrock, WY
Erect and install 237 GE 1.5 MW wind turbine generators, their associated underground and overhead collection systems, and six meteorological towers
Construction of approximately 60 miles of access and site roads, laydown areas, and the modification, repair, and maintenance of all existing public roads at project boundary;
Constructed project and interconnection substation facilities, which include an office, warehouse, maintenance, and associated control buildings
Designed and constructed multiple foundations types (Spreadfooting, H-Pile, Micropile, and Deep Dynamic Compaction), structures, and building refurbishment

South Chestnut, PA
Size of foundations range up to 700 cubic yards of concrete

---
Date added:
June 26, 2011
Pennsylvania
,
Wildlife
•
Author: Pennsylvania Game Commission
As of June 30, 2010, voluntary surveys by the companies owning 83% of the installed wind power capacity (or 79% of total number of turbines) in Pennsylvania reported an annual average of 24.6 bats, ranging from 6.8 to 42.7 (or 3.2 to 21.5 per megawatt), and 3.9 birds, ranging from 1.7 to 9.8 (or 0.7 to 5.0 per megawatt), killed per turbine.
Extrapolated to all 420 turbines, representing an installed capacity of 748 megawatts – and remembering that these are reports from the companies themselves, not independent or peer-reviewed surveys – that comes to more than 10,300 bats and more than 1,600 birds killed by wind turbines in Pennsylvania last year.
Download original document: "Post-construction mortality surveys at Pennsylvania wind turbines"
---