BENEFITS : LOW ↔ IMPACTS : HIGH
Resource Documents: Oklahoma (4 items)
Unless indicated otherwise, documents presented here are not the product of nor are they necessarily endorsed by National Wind Watch. These resource documents are shared here to assist anyone wishing to research the issue of industrial wind power and the impacts of its development. The information should be evaluated by each reader to come to their own conclusions about the many areas of debate. • The copyrights reside with the sources indicated. As part of its noncommercial effort to present the environmental, social, scientific, and economic issues of large-scale wind power development to a global audience seeking such information, National Wind Watch endeavors to observe "fair use" as provided for in section 107 of U.S. Copyright Law and similar "fair dealing" provisions of the copyright laws of other nations.
---
Date added:
July 16, 2012
Aesthetics
,
Alaska
,
Environment
,
Massachusetts
,
New Brunswick
,
New York
,
Oklahoma
,
Pennsylvania
,
Photos
,
Wyoming
•
Author: Tetratech Construction

Altona, NY

Bellmont, NY

Cohocton, NY
access roads, access road entrances, turbine erection areas, crane pads, staging areas, compacted crane paths, drainage improvements, foundation excavation and backfill, erosion and sedimentation control, dust control, and site restoration

Falmouth, MA

Fire Island, AK

Hardscrabble, NY
34.5kV to 115kV Substation
115kV Switchyard

High Sheldon, NY

Howard, NY
10 miles of access roads
10 miles of collection lines

Lameque, NB
Roads and collection systems have to travel through sensative areas such as wetlands and forests on the island

Maple Ridge, NY
Project featured 400 acres of clearing and grubbing, more than 40 miles of access roads and more than 300 acres of restoration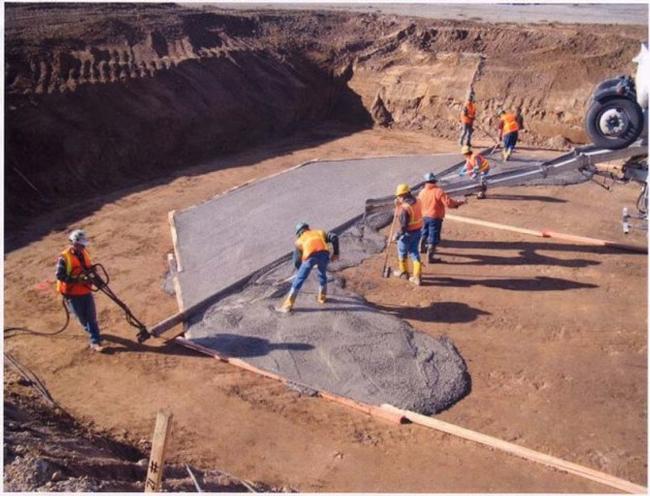 OU Spirit, OK
44 Siemens 2.3 MW Wind Turbine Generators (WTGs)
44 WTG Foundations – Spread-foot type 380+ CYD of 5000 psi concrete and structural steel, epoxy grouting of the WTG base to the foundation pedestal and tensioning/post tensioning anchor bolts
53,000 LF of Access Roads and 4 miles of County Road Upgrades
44 Engineered Crane Pads
88,500 LF of 34.5 Underground Collection System (including 44 pad mounted transformers, fiber optic system, junction boxes and Potential Discharge Testing)
138kV Substation construction and energization 7 miles of 138 kV overhead Transmission Line
80 meter Meteorological Tower
O&M Building – Including parking, storm shelter, shop and office facilities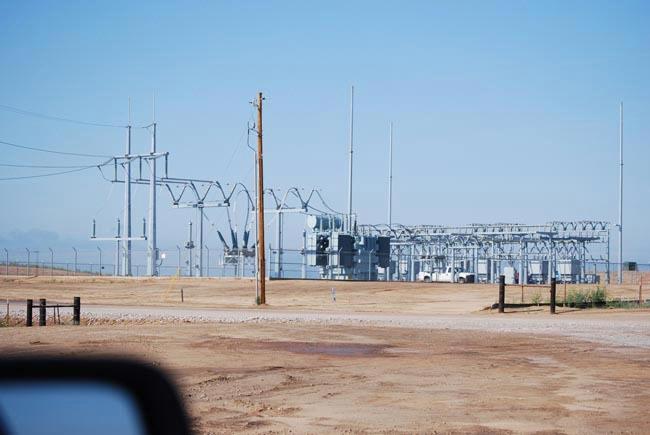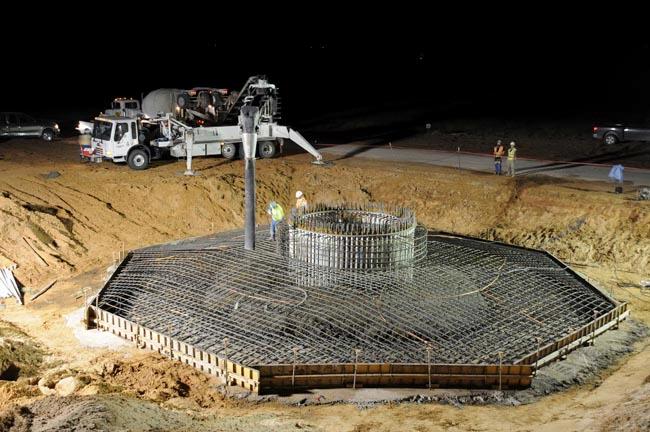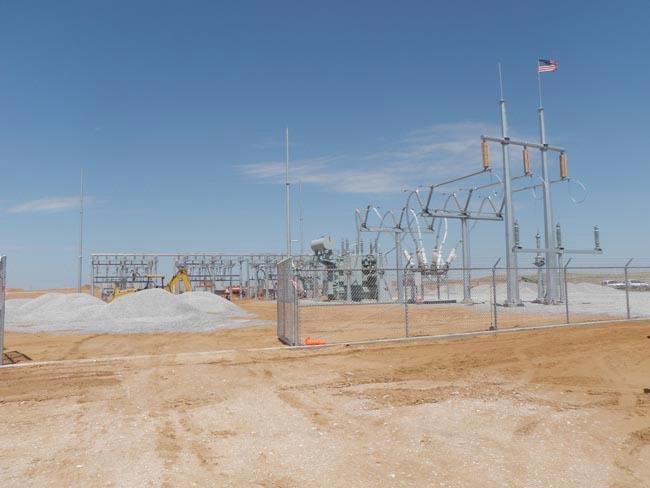 Pillar Mountain, AK
The site was located on a mountain rising 1300 vertical feet on a remote island. The existing gravel road to the top of the mountain passed near various wetlands and waterways and was too narrow and tortuous to facilitate easy access travel. The road required significant rerouting and reconstruction to accommodate transport of the long, heavy construction components and equipment to the site. The road upgrade design required careful consideration of horizontal and vertical allowable radii of curvature coupled with the steep terrain. In places the existing road could be widened and re-graded smooth, but in other locations the road alignment had to be changed to allow passage of vehicles ranging up to 170 feet in length.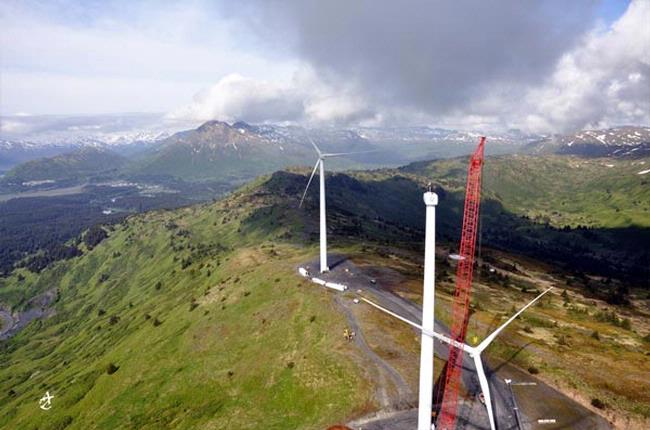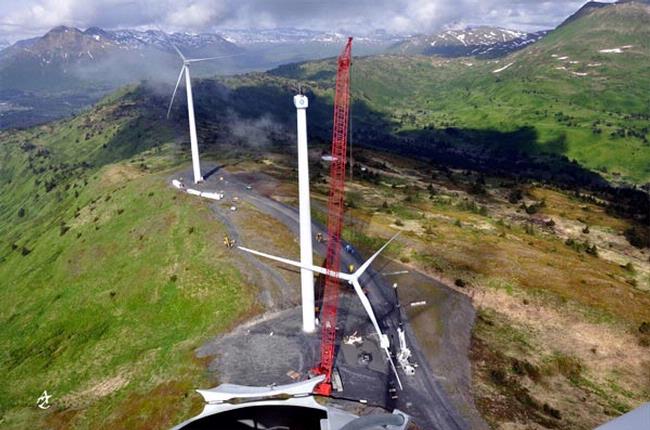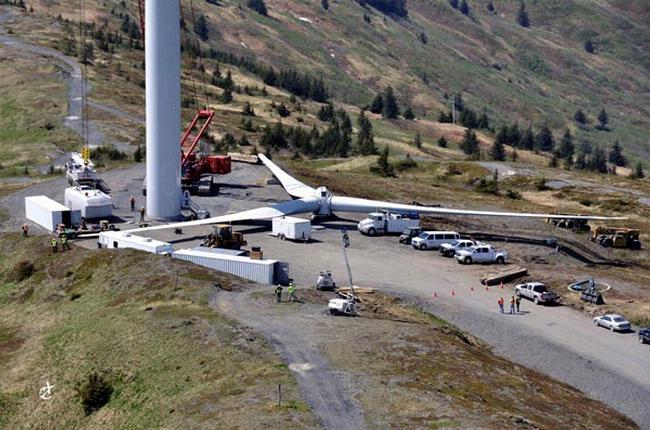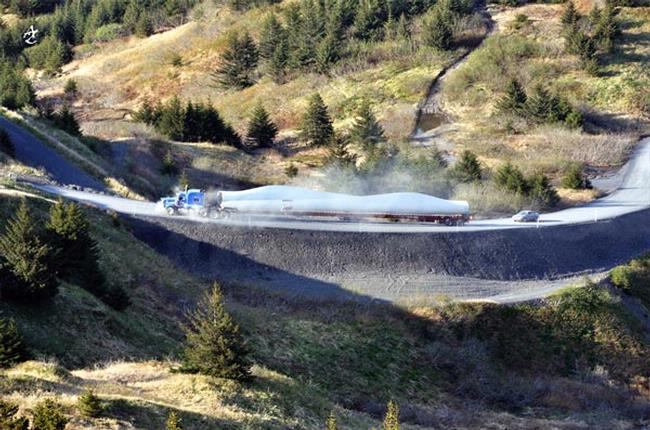 Rolling Hills, Seven Mile Hill, and Glenrock, WY
Erect and install 237 GE 1.5 MW wind turbine generators, their associated underground and overhead collection systems, and six meteorological towers
Construction of approximately 60 miles of access and site roads, laydown areas, and the modification, repair, and maintenance of all existing public roads at project boundary;
Constructed project and interconnection substation facilities, which include an office, warehouse, maintenance, and associated control buildings
Designed and constructed multiple foundations types (Spreadfooting, H-Pile, Micropile, and Deep Dynamic Compaction), structures, and building refurbishment

South Chestnut, PA
Size of foundations range up to 700 cubic yards of concrete

---
Date added:
July 12, 2008
Environment
,
Oklahoma
•
Author: Baidya Roy, Somnath; Pacala, Stephen; and Walko, R.L.
Abstract: The RAMS model was used to explore the possible impacts of a large wind farm in the Great Plains region on the local meteorology over synoptic timescales under typical summertime conditions. A wind turbine was approximated as a sink of energy and source of turbulence. The wind farm was created by assuming an array of such turbines. Results show that the wind farm significantly slows down the wind at the turbine hub-height level. Additionally, turbulence generated by rotors create eddies that can enhance vertical mixing of momentum, heat, and scalars, usually leading to a warming and drying of the surface air and reduced surface sensible heat flux. This effect is most intense in the early morning hours when the boundary layer is stably stratified and the hub-height level wind speed is the strongest due to the nocturnal low-level jet. The impact on evapotranspiration is small.
S. Baidya Roy, Department of Ecology and Evolutionary Biology, S. W. Pacala, Department of Ecology and Evolutionary Biology, Princeton University, Princeton, New Jersey, and R. L. Walko, Department of Civil Engineering, Duke University, Durham, North Carolina, USA
JOURNAL OF GEOPHYSICAL RESEARCH, VOL. 109, D19101, doi:10.1029/2004JD004763, 2004
Go to: "Can large wind farms affect local meteorology?"
---
Author: Elmore, R. Dwayne; Davis, Craig; Baydack, Rick; Sherrod, Steve; Wolfe, Donald; and O'Connell, Timothy
We are writing this letter in response to the proposal recently presented by Oklahoma Gas and Electric Company to the Oklahoma Department of Wildlife Conservation (ODWC) regarding wind development on the Hal and Fern Cooper Wildlife Management Area (WMA). We … have serious concerns regarding the likely outcomes a decision to allow wind power development on WMAs will have. We have outlined these below for your consideration.
First, a decision to allow wind development on WMAs would set a precedent not only for other Oklahoma public lands, but also for public lands in adjacent states. This could cascade into large-scale habitat fragmentation which would directly conflict with the stated goals of management of these lands. Additionally, private landowners in the immediate area would essentially see any wind development on public land as an indication that wind power is compatible with ecological integrity and function. The scientific and conservation communities have ample data that indicates it is not. … Furthermore, endorsing wind development on a WMA would directly contradict the professional recommendations of wildlife biologists, including ODWC staff, which will compromise the credibility of wildlife professionals at multiple levels. …
[T]he Lesser Prairie-chicken, a game species in serious decline, is known to have recently occupied the Cooper WMA and adjacent lands. The USFWS is currently considering if the Lesser Prairie-chicken's candidate status warrants elevation. This is due primarily to the effects of habitat fragmentation from rapidly increasing oil, natural gas, and wind power development within the range of the species. Prairie grouse in general exhibit strong avoidance of vertical structures, habitat fragmentation, and human disturbance. As Cooper WMA is one of the few publicly-managed parcels within occupied range, wind power development would be detrimental to the Lesser Prairie-chicken's current status and future recovery. … In addition to concerns regarding the Lesser Prairie-chicken, this area also falls within essential flight zones for the endangered Whooping Crane and Mexican free-tailed bat maternity caves.
We realize that, on the surface, wind power appears attractive as a source of renewable, non-polluting energy – something all of us in the conservation community support. However, we must stand by the data, which raise serious concerns regarding wind energy production potential, limited carbon offset, minimal local economic benefit, and permanent fragmentation of habitat. Thus, the ecological footprint is large relative to the meager environmental benefits. [emphasis added – NWW] We can provide data from around the world to support that wind turbines and the associated infrastructures have deleterious effects on wildlife species. In fact, The Wildlife Society (the professional organization of wildlife biologists) recently released an official statement entitled "Impacts of Wind Energy Facilities on Wildlife and Wildlife Habitat" that clearly states the negative consequences of wind power with recommendations regarding placement. …
Dr. R. Dwayne Elmore, Treasurer
Oklahoma Chapter, The Wildlife Society
Dr. Craig A. Davis, President
Oklahoma Chapter, The Wildlife Society
Dr. Rick Baydack, President
North American Grouse Partnership
Dr. Steve K. Sherrod, Executive Director
Sutton Avian Research Center
Donald H. Wolfe, Senior Biologist
Sutton Avian Research Center
Dr. Timothy J. O'Connell, President
Oklahoma Ornithological Society
Download original document: "Letter to Oklahoma Dept. of Wildlife Conservation"
---
Date added:
January 11, 2008
Emissions
,
Oklahoma
,
Property values
,
Regulations
,
Wildlife
•
Author: Selman, Sue
Rotary Club Speech, November, 2007, by Sue Selman, President, Save the Prairie, Woodward, Oklahoma, savetheprairie@hotmail.com
Will Rogers once said, "Even if you are on the right track, you'll get run over if you just sit there." That is what I feel will happen to all of us if we don't pay attention to what is going to happen here with the wind industry.
I want to thank you for inviting me here today. This tells me you are interested in being informed and listening to both sides of the story. My friends have counseled me to not get emotional. "Sue, just give them the facts." That is good advice, so I am not going to get emotional, but I will be somewhat passionate today. Because I know that with the invasion of the wind industry into western Oklahoma is going to alter this beautiful country completely and not for the best.
The destruction of our beautiful prairie will have many negative and far-reaching effects that we can only begin to imagine. As Jon Boone, a gentleman who has intensively studied the wind industry, has said, "The people who founded this nation believed democracy could survive only if citizens worked hard to stay informed." That is why I have gone to great lengths and expense to inform the public about the downside of the wind farms. To quote Will Rogers again, "I only know what I read in the newspapers." And for the general public that is true. There has been plenty of information handed out by the wind industry to promote themselves, and they have done a superb job. We have only heard what they want us to hear. We have not heard the other side of this story. So, I am going out on a limb to get that information to the people about loss of hunting, loss of the public hunting areas, loss of wildlife habitat, loss of tourism, loss of property values, and the technological weaknesses of the wind industry.
I am most passionate about a proposal allowing OG&E to lease a significant portion of the Cooper WMA. I was dismayed that they would make such a proposal, until I read a Forbes magazine article in which Scott Greene with Oklahoma Wind Power Initiative was quoted as saying, "Concerns raised in other states about the aesthetics of the giant wind turbines or the environmental impact on the migratory birds are minimal in western Oklahoma where communities with vast expanses of land are desperate for economic development." I was offended by this statement but at the same time it became clear to me that this is the mindset of those who don't appreciate western Oklahoma. They don't realize the importance of the Cooper to our local economy and to hunters from Oklahoma and across the nation. Alarming enough, I was also informed that there have been inquiries by other wind developers into the use of Packsaddle and Sandy Sander WMAs for wind farms. As a result of these proposals, the ODWC has formed a subcommittee to decide where they stand on wind development. My stance on this topic is:
Placing wind turbines on the Cooper will fragment and destroy a large quantity of habitat. This is 16,000 contiguous acres of prime public land paid for by thousands of hunters and taxpayers. There is only 2% public land available in Oklahoma, with precious little in NW Oklahoma, and we can ill afford to lose any.
By leasing or selling public land for wind development, we are opening the door for further industrial development of all our public lands.
Also, other landowners considering donating or selling their property to the ODWC may reconsider if they think their land might be industrialized.
By leasing to wind developers, the ODWC is saying to the nation that it is OK to put turbines on sensitive wildlife habitat areas. In this case it is Lesser Prairie Chicken habitat.
Commissioner David Riggs, the chairman of the subcommittee, stated that there would be several meetings over the next months with wildlife specialists to help determine their position on the matter. Commissioner Riggs reassured the concerned citizens who attended the monthly meeting that we had nothing to be concerned about at this time. After the ODWC open meeting, OG&E representatives met with the subcommittee in a closed session. It has come to light that OG&E wants to speed the process along because of the growing opposition. If OG&E does allow hunting, I think ODWC would soon realize there would be huge liability issues involved with high-powered rifles and two-million-dollar turbines. I would like to encourage you to email, write, or call the Wildlife Department and ask them to not lease the Cooper to OG&E.
A second area of concern is the habitat loss of the Lesser Prairie Chicken [LPC]. As you recall, Don Wolfe from the Sutton Avian Center recently spoke to you about the LPC. The chicken is in serious trouble due to a number of reasons which I am sure Dr. Wolfe discussed with you. There are plans for hundreds of turbines in LPC territory, and this will be the death knell for the LPC in Oklahoma.
Wind developers have been placing and are looking at future placement of wind turbines near LPC booming grounds. The turbines, roads, traffic, and power lines cause fragmentation of the LPC habitat. Fragmentation leads to isolation of population. This loss of connectivity can lead to genetic bottlenecks, and ultimately local extinctions. To prevent the LPC from being added to the endangered species list, landowners including myself have been working with USFW for over ten years to improve LPC habitat. Sadly, all the efforts of the USFW and the Sutton Center have not been sufficient to stem the tide of the LPC's decline. Therefore, the USFW is taking steps to declare the LPC endangered. As a result of this, mitigation will be required of the wind industry. One of the possibilities will be payment to landowners to preserve and maintain lesser prairie chicken habitat. Unfortunately, payment would not be made to landowners with a wind lease.
Another species that brings in tourism and educational experiences is the Mexican Free-Tailed bat. There are 13 Mexican Free-Tailed Bat maternity colonies and three of those in northwest Oklahoma are in close proximity to wind turbines. The female bats migrate from Mexico to these caves to give birth and raise a single pup. Ed Arnett, a biologist with Bat Conservation International, released a study of two FPL wind plants in Pennsylvania and West Virginia. His research reaffirmed earlier studies showing major bat mortality. Backed with the news that its wind turbines were killing thousands of bats, FPL reacted quickly. They barred scientists from pursuing follow-up work, removed its $75,000 contribution from the research cooperative studying bat mortality, and ended the doctoral work of a graduate student. This is alarming since three maternity colonies are located near turbines north of Woodward. The loss of the Mexican Free-Tailed Bat will have an adverse effect on further educational studies and tourism revenue.
Tourism in northwest Oklahoma is growing. I have been a member of two tourism steering committees: the Oklahoma Wildlife Trail Map committee and the agritourism committee initiated by the Oklahoma Department of Agriculture. Many people have been working for a long time to develop and promote tourism and have made great strides. Tourism can be very profitable and a "green" business. I assure you that tourists are not coming here to see thousands of turbines and miles of transmission lines. They are coming here to experience pristine prairies, unique wildlife, wide open spaces, beautiful sunsets, peace and quiet, and western lifestyles. Tourism can be a very important source of income to northwest Oklahoma if it is allowed to develop.
Another source of income to northwest Oklahoma is hunting. We are in the midst of hunting season, and you have seen all the hunters in town at motels, restaurants, stores, and quick-stops. The hunting business brings in millions of dollars to our economy and will be here for the long run if it is not jeopardized by wind farms. We are in the process of losing thousands of hunting acres to wind farms. To emphasize my point, I would like to convey an experience I had at my breakfast table this morning. I have two very nice quail hunters here from Ohio. They drove a long way, as most of my hunters do, to hunt wild Bobwhite Quail. They expressed their love of northwest Oklahoma. They think it is beautiful here. They love the wide open spaces, wild bird hunting, and the scenery. They are very dismayed at the thought of all that being ruined by the wind industry. Mr. Fee said, "I came here for the ambience, the quiet wide open spaces. I love to hunt wild quail and there are very few places east of the Mississippi to hunt wild birds." I hear this sentiment echoed often by my hunters. Hunting is a profitable business for our communities which I don't think gets enough credit.
Not only are we losing hunting acreage and income, but we could be devaluing our property and our neighbors' property by long-term leases that may not pan out. Most of the leases that I have heard about run from 50 to 150 years. Land that would have sold for a great deal of money to be used for hunting, recreation, and a country experience will not be considered valuable by those prospective buyers. Even though a study on property values and wind farms has not been conducted, I think property, especially the neighbor's property, loses its value. One farmer I read about regrets ever leasing to wind developers. He regrets having been the "lure" to draw in other unsuspecting landowners. He regrets that he has allowed fields to be subdivided and road base to be spread on land once picked bare of rocks. He regrets that he's no longer the person who controls his own land and is told where to go by security guards. He regrets the divide he has created between friends, between neighbors, and between family members.
The wind developers love to discuss wildlife habitat, bird and bat kills, and property values with you because all of that takes away from the real issue – which is their technological weaknesses. A few of their weaknesses are:
They're inefficient and unreliable. When wind is not blowing, the wind farms are not producing. Wind farms average less than 25% of their capacity a third of the time. They produce above that average rate another third of the time and nothing at all (yet draw power from the grid) the other third of the time.
Another weakness is wind-generated electricity cannot be stored, so it has to have plants powered by natural gas or coal operating at the same time to fill in the gaps. Oklahoma Municipal Power Authority in Edmond said they had to build a 14-million-dollar plant to fill in the gaps.
A third weakness is that wind energy will not significantly reduce CO2 emissions; therefore they are not the "green" solution that we have been led to believe.
One last point I would like to make is the wind industry is not regulated by anyone. No other multimillion dollar project is allowed without regulations to make such drastic changes to an area's environment and way of life. I would encourage you to write, call, or email northwest Oklahoma's legislators and ask them for some legislation to protect our wildlife, tourism, hunting business, and a rural way of life.
Jon Boone sums it up like this, "I've concluded that industrial wind energy in the United States exemplifies American business at its worst, promising to save the environment while wreaking havoc on it. Spawned, then supported, by government welfare measures at considerable public expense, it produces no meaningful product or service yet provides enormous profit to a few wealthy investors, primarily multinational energy companies in search of increased bottom lines. It's an environmental plunderer, using a few truths, many half-truths, and the politics of wishful thinking to frame a house of lies. It's all a bill of goods."
Right now, according to the Southwest Power Pool's data, there are over 1,300 wind turbines planned for our area of the state. After witnessing the large numbers of wind companies attending the Arnett meeting, that staggering number, in all probability, is just the tip of the iceberg. I am not willing to stand by silently and watch our special area of the world be industrialized by such a weak technology.
Finally, believe me, I realize it's not "politically correct" to question wind energy. But I had to come to you and make a challenge – as leaders and citizens of northwest Oklahoma, you have an obligation to continue investigating and seeking the truth about the wind energy industry, and you must do this before it is too late.
---