BENEFITS : LOW ↔ IMPACTS : HIGH
Resource Documents — latest additions
Unless indicated otherwise, documents presented here are not the product of nor are they necessarily endorsed by National Wind Watch. These resource documents are shared here to assist anyone wishing to research the issue of industrial wind power and the impacts of its development. The information should be evaluated by each reader to come to their own conclusions about the many areas of debate. • The copyrights reside with the sources indicated. As part of its noncommercial effort to present the environmental, social, scientific, and economic issues of large-scale wind power development to a global audience seeking such information, National Wind Watch endeavors to observe "fair use" as provided for in section 107 of U.S. Copyright Law and similar "fair dealing" provisions of the copyright laws of other nations.
---
Author: Stevenson, David
US Wind's proposed offshore wind projects off the coast of Maryland will have direct impacts on Delaware as power is to be brought on shore, and turbines will be visible in Delaware. We represent over 1,400 individuals who have expressed concerns about offshore wind development to the Caesar Rodney Institute, and through the website Save Our Beach View. BOEM has stated they are accepting the Construction & Operations Plan (COP) as complete. We beg to differ and highlight below issues that need to be addressed before the COP is considered complete and before BOEM begins the EIS process.
Sincerely,
David T. Stevenson
Director, Center for Energy & Environment
Caesar Rodney Institute
Newark, Delaware
June 22, 2022
1. US Wind mistakenly claims emissions savings from the project, and emission savings are the core reason to build the project.
2. BOEM has no suitable study to determine the cost impact of viewshed loss.
3. Maryland shifts costs to, and interferes with interstate tourism in Delaware in violation of Interstate Commerce provisions of the US Constitution.
4. US Wind left several mitigation plans undefined and incomplete.
5. Cumulative impacts are missing from the COP.
6. Discussions of impacts on marine life are incomplete.
7. Commercial fishing will be abandoned in the lease area.
Conclusion
BOEM has a clear duty to protect historic and future users of the lease area from interference from industrial-sized wind turbines. Major negative impacts will be inflicted especially on commercial and for-hire fisheries, tourist viewshed enjoyment, vessel traffic, Coast Guard search and rescue operations, scientific research, and the endangered Northern Right Whale and other marine mammals. Fisheries face not only a direct loss of gear, but also increased risk of collision damage to their vessels, loss of life from hampered search and rescue operations, and loss of the scientific data needed to protect fisheries. Potential loses in tourism will exacerbate social injustice as losses will disproportionately impact lower-wage service workers in restaurants, hotels, and fishing tourism. The COP is missing key information and requires serious modification before BOEM can begin an Environmental Impact Statement.
Download original document: "Comments on Notice of Intent to develop a Draft Environmental Impact Statement (EIS) on US Wind Marwin and Momentum offshore wind Construction & Operations Plan, BOEM 2022-0025"
---
Date added:
August 3, 2022
Environment
,
Photos
,
Scotland
,
Technology
•
Author: Murform
2016 December 19 – Murform have recently secured this follow on project with RJ McLeod, following our success at Beinneun Wind Farm (which is less than 5 miles away).
Bhlaraidh Wind Farm is a 32 turbine site, situated in the Great Glen, just North West of Loch Ness. Due to its sensitive location, the site has been developed to cause minimal visual impact to the environment to avoid being seen from the main tourist routes and iconic attractions of the Great Glen. The sites remote location also provides it inherent challenges, for the supply of materials and access by labour to each turbine location, which will have to be overcome to achieve the projects required outputs.
Murform will construct the 32 bases, consisting of over 62 tonne of rebar and 580m³ of concrete in each base, with a strong effort to construct as many as possible before the winter weather sets in. To assist in this target, Murform have provided additional resources to the project. RJ McLeod will assist with full time cranes and also on site batching plants and trucks.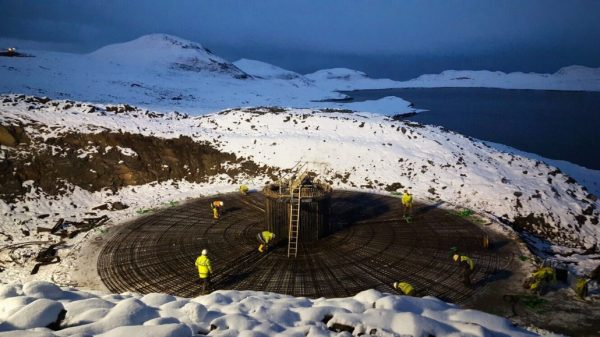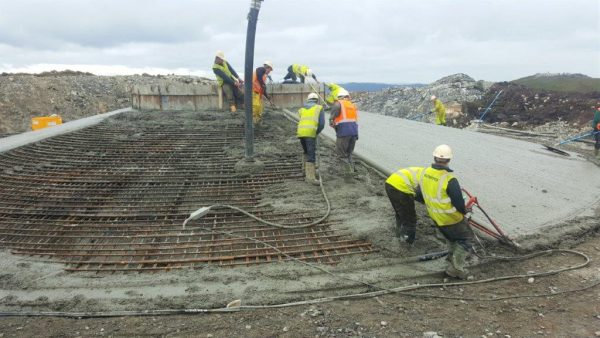 ---
Date added:
August 3, 2022
Environment
,
Photos
,
Poland
,
Technology
•
Author: CTE Wind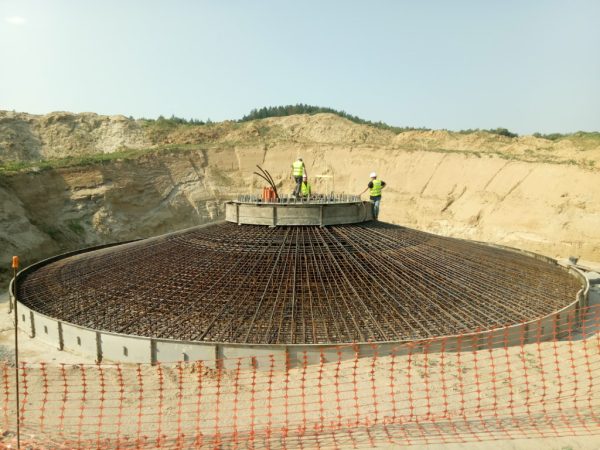 ---
Date added:
July 28, 2022
Environment
•
The offshore wind energy sector has rapidly expanded over the past two decades, providing a renewable energy solution for coastal nations. Sector development has been led in Europe, but is growing globally. Most developments to date have been in well-mixed, i.e., unstratified, shallow-waters near to shore. Sector growth is, for the first time, pushing developments to deep water, into a brand new environment: seasonally stratified shelf seas. Seasonally stratified shelf seas, where water density varies with depth, have a disproportionately key role in primary production, marine ecosystem and biogeochemical cycling. Infrastructure will directly mix stratified shelf seas. The magnitude of this mixing, additional to natural background processes, has yet to be fully quantified. If large enough it may erode shelf sea stratification. Therefore, offshore wind growth may destabilize and fundamentally change shelf sea systems. However, enhanced mixing may also positively impact some marine ecosystems. This paper sets the scene for sector development into this new environment, reviews the potential physical and environmental benefits and impacts of large scale industrialization of seasonally stratified shelf seas and identifies areas where research is required to best utilize, manage, and mitigate environmental change.
Robert M. Dorrell1, Charlie J. Lloyd, Energy and Environment Institute, University of Hull, United Kingdom
Ben J. Lincoln, Tom P. Rippeth, Brian D. Scannell, John H. Simpson, School of Ocean Sciences, Bangor University, United Kingdom
John R. Taylor, i>Department of Applied Mathematics and Theoretical Physics, University of Cambridge, United Kingdom
Colm-cille P. Caulfield, BP Institute, University of Cambridge, United Kingdom
Jonathan Sharples, School of Environmental Sciences, University of Liverpool, United Kingdom
Jeff A. Polton, National Oceanography Center, Joseph Proudman Building, Liverpool, United Kingdom
Deborah M. Greaves, i>School of Engineering, Computing and Mathematics, University of Plymouth, United Kingdom
Rob A. Hall, Centre for Ocean and Atmospheric Sciences, School of Environmental Sciences, University of East Anglia, Norwich, United Kingdom
Frontiers in Marine Science, 22 March 2022, Volume 9, Article 830927
doi:10.3389/fmars.2022.830927
Download original document: "Anthropogenic Mixing in Seasonally Stratified Shelf Seas by Offshore Wind Farm Infrastructure"
---