Resource Documents: Aesthetics (111 items)
Documents presented here are not the product of nor are they necessarily endorsed by National Wind Watch. These resource documents are provided to assist anyone wishing to research the issue of industrial wind power and the impacts of its development. The information should be evaluated by each reader to come to their own conclusions about the many areas of debate.
---
Date added:
June 18, 2018
Aesthetics
,
Environment
,
Impacts
,
Noise
,
Property values
•
Author: False Progress
Go to original: "Blight for Naught: Wind Turbines and the Rationalized Desecration of Nature"
---
Date added:
November 22, 2017
Aesthetics
,
Environment
,
New Hampshire
,
Photos
,
Videos
•
Author: Hemmel, William
Photos by William Hemmel, Aerial Photo NH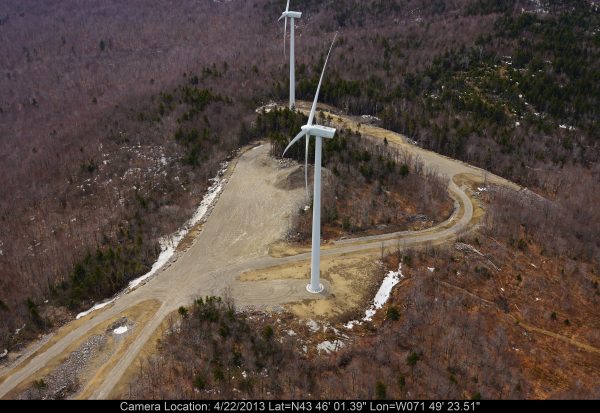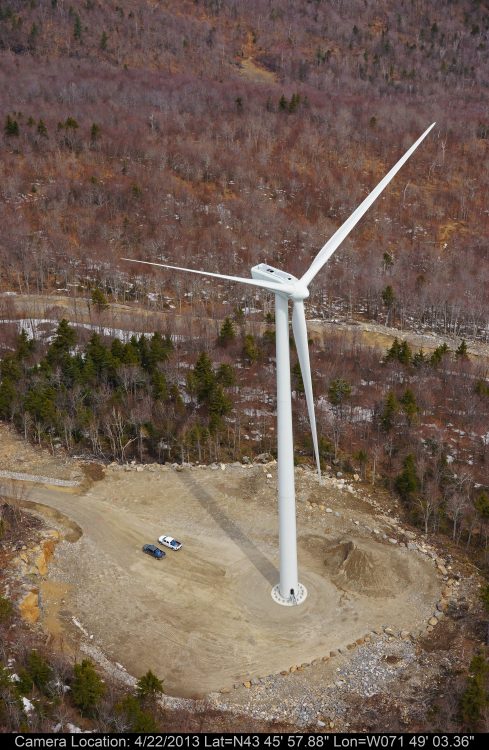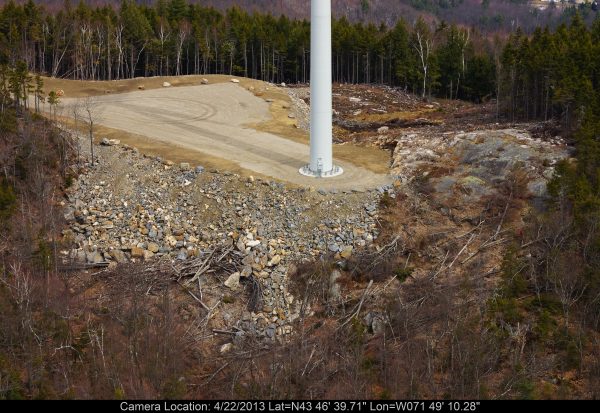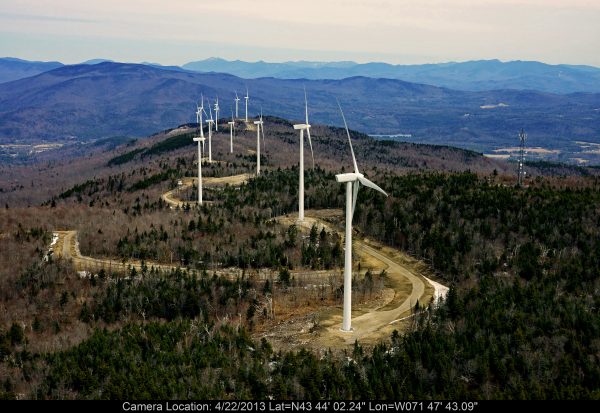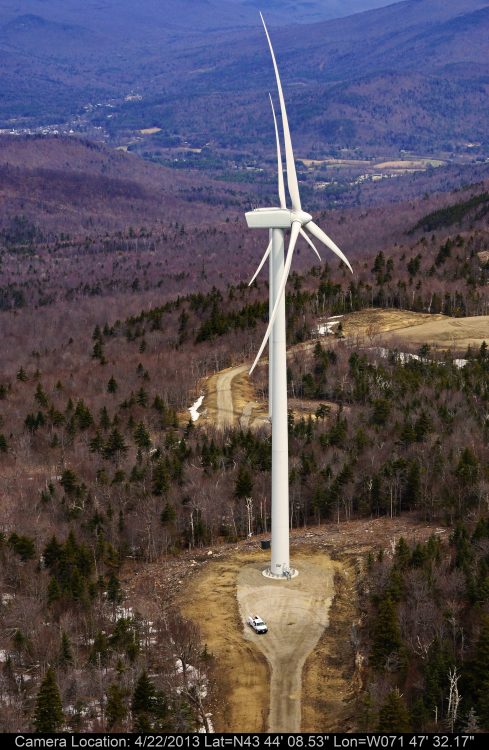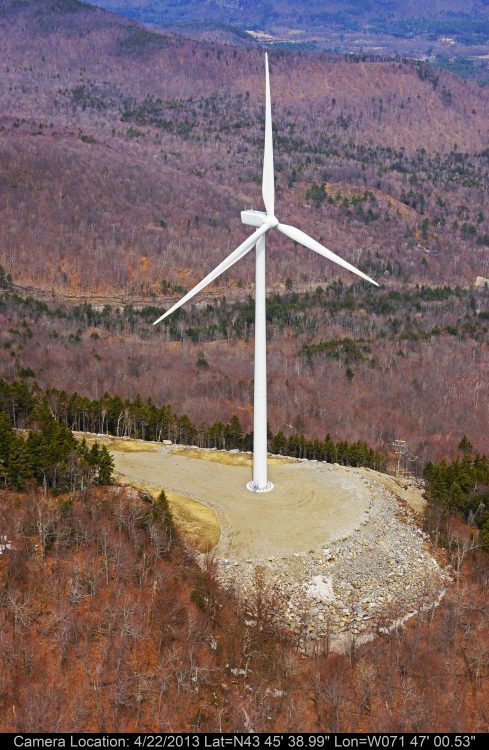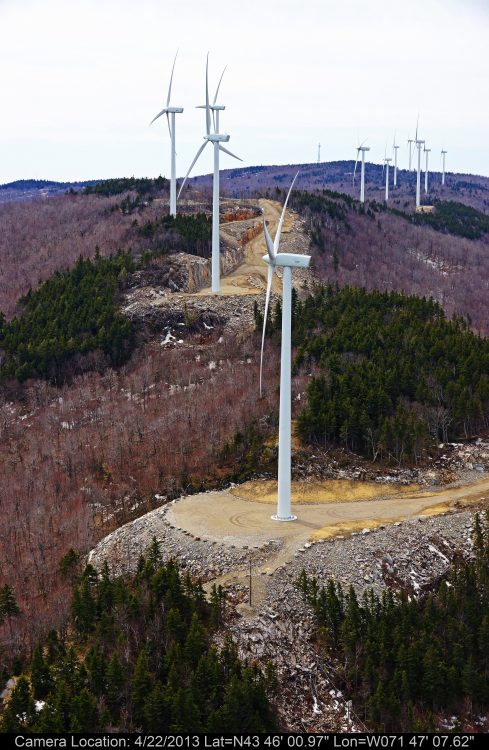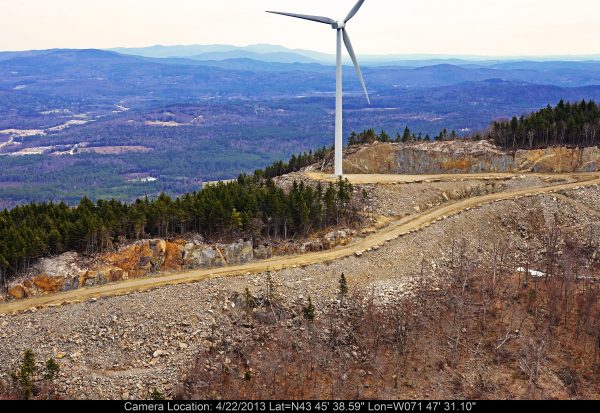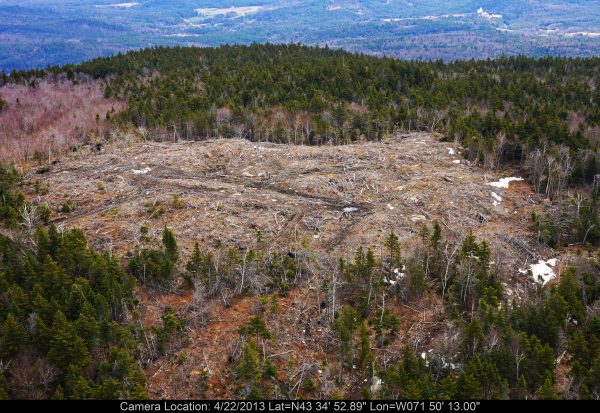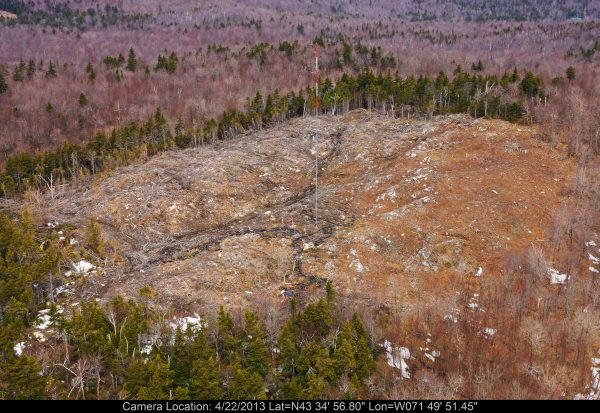 ---
Date added:
November 11, 2017
Aesthetics
,
Economics
,
Scotland
•
Author: Gordon, David
Introduction
1. In the course of public debate on contentious topics, especially when large sums of money and politics are involved, 'evidence' is often collateral damage. Statistics are more often than not used, as the old joke has it, as a drunk uses a lamp-post: for support not for illumination.
2. This paper is the product of frustration and dismay at the misuse of evidence, particularly statistical evidence, by a powerful pro-wind lobby to create a confused, unbalanced and complacent picture of the possible impact of the growth of onshore wind electricity generation in Scotland on tourism and recreation, particularly mountainlinked tourism and recreation. Hyperbole by opponents of wind energy in the face of this well-organised and well-connected lobby is understandable, but equally fails to illuminate.
3. Proponents of wind farms would have us believe that tourism impacts are negligible. Opponents would have us believe that the destruction of tourism in Scotland is nigh. Neither position is at all tenable. The real position is much more subtle and complex. That is an uncomfortable message for all sides in a polarised debate.
4. This paper is an independently-written attempt to assess, as objectively as possible, what is really known about the possible impact of wind farms upon mountain-linked tourism and recreation within Scotland. This is set in the context of tourism in general, not least because there is no data specifically on mountaineering other than that produced by Mountaineering Scotland itself. It is foregrounded by a brief setting out of my personal and Mountaineering Scotland's positions so that readers can judge whether these have biased my interpretation of the available evidence.
The key findings are:
5. There is no simple answer to the question of whether wind farms affect tourism (or recreation). It depends on
the characteristics of the proposed development, both individually and as part of regional and national patterns;
the nature of the local tourism offer and market, and that of competitors; and
the characteristics of local tourists.
6. The hypothesis that best fits the available, far from perfect, data is that wind farms do have an effect on tourism but the effect is experienced predominantly in areas where large built structures are dissonant with expectations of desired attributes such as wildness or panoramic natural vistas, and where a high proportion of visitors come from the 25% of tourists in Scotland who are particularly drawn by the quality of upland and natural landscapes, with mountaineering visitors prominent amongst these. In much of Scotland, and for most tourists, wind farms are no serious threat to tourism: the nature of the local tourism offer, and good siting of wind farms, mean they can co-exist.
7. The main adverse effect of wind farms on tourism, thus far, is displacement within Scotland from areas perceived as 'spoilt' to areas seen as still retaining the desired sense of naturalness. The GCU Moffat Centre study, relied upon by developers and the Scottish Government, estimated the likely level of tourism displacement across Scotland by wind farms to be around 1-2%. The estimates in the present paper range up to 5%. This difference is modest given the five-fold increase in onshore wind farm capacity in Scotland between the data points for the two studies (2007 & 2015).
8. Tourism in Scotland is not thriving, with standard indicators of tourism volume in 2016, the latest available consistent data, still below pre-2008 levels. Positive media coverage of a 'thriving' tourism sector, typically based on statistically selective press releases, is seldom supported by the full figures. In a competitive world, it is foolish to put at risk any segment of Scotland's tourism market.
9. Five per cent of Scottish tourism spend would be £250m. This is well within the range of fluctuation seen in national tourist spend from year to year and therefore undetectable, even if it was all lost to Scotland and not simply displaced within Scotland. Since the true figure could well be smaller, attempting to find evidence in national or regional tourism statistics of the effect of any particular change is almost certainly futile. It is statistically illiterate to think the lack of detection of a modest effect in volatile regional and national tourism statistics is evidence of no effect.
10. But any effect of wind farms will be much less visible in routine statistics because the income is not lost to the national tourism economy but displaced and relocated within Scotland. Even the lowest level estimated – 1% or £35m – would have a marked impact if concentrated in a limited number of places. It is still doubtful if such an effect could be detected in routine statistics since much tourism economic activity does not feature in statistics (e.g. many tourism business are below the VAT registration level) and it is such activity that might be most likely to be affected by a local drop in visitors.
11. BiGGAR Economics has attempted to look at impact in the vicinity of a general cohort of wind farms and has found no effect. Setting aside several methodological concerns about this study, the sample included only one wind farm in an area where a tourism effect would be predicted based on the conclusions of the present paper. The postconstruction outcome data for this wind farm was confounded by continuing wind farm construction locally, making it impossible to separate any tourism effect from the effect of construction worker accommodation and expenditure.
12. The evidence on wind farms and tourism in Scotland relates to the present pattern of development consented under a rigorous planning system. Mountaineering Scotland does not agree with all planning decisions, but the process is certainly exacting. This makes it difficult to assess impact on mountaineering or wild land tourism empirically because few wind farms that might be expected to have an adverse effect have been consented and most are not yet built. Insofar as Mountaineering Scotland objections can be used to identify planning applications in areas important for mountaineering and related tourism, there have been only eight wind farm consents in such areas and only two were operational by 2016. When wind farms are refused planning permission in mountain or wild land areas the reasons given are typically landscape and visual, but an unrecognised side-effect has been to limit potential for tourism impacts.
13. Despite the clearly inadequate nature of the present evidence base on wind farms and tourism, the Scottish Government remains content with reviews of old research with almost no primary research later than 2008, despite the substantially changed context. That the government and its agencies have little interest in commissioning research to better define and understand the interaction between specific segments of the tourism market and wind farms is to be regretted and serves the public interest poorly.
14. Strategic and local planning decisions on the extent and pattern of wind farm development in Scotland should take better account of the potential for adverse impact in areas important for landscape-dependent tourism, and safeguard sufficient such areas in each part of Scotland. It is not enough to protect only those landscapes within the small number of National Parks and National Scenic Areas.
Published by Mountaineering Scotland, November 2017
Download original document: "Wind farms and tourism in Scotland: A review with a focus on mountaineering and landscape"
---
Date added:
September 22, 2017
Aesthetics
,
Impacts
,
Iowa
•
Author: Swanson, Janna
For over 4 years now I have been working every day to protect rural Iowa from the onslaught of Industrial Wind Turbines. Beginning with the day our family received a certified letter that the Rock Island "Clean" Line, a 500 mile wind energy power line, was seeking a 200 foot easement by the threat of eminent domain through our farm. Now I and many other Iowa residents are seeking to halt the hundreds and hundreds of Industrial Wind Turbines being proposed throughout our communities. I am a member of the Preservation of Rural Iowa Alliance, a grassroots organization started in Clay County Iowa that stopped the Rock Island Clean Line and now I am a board member of the Coalition for Rural Property Rights started in Palo Alto that seeks to stop MidAmerican's and Alliant's wind energy goals because those goals are destroying the land and the peace of our homes.
Everyone loves wind turbines you say? Iowa's government supports Industrial Wind? The farmers love the land payments? No, the closer you get to wind installations the more you will find out how much industrial turbines are losing favor. This last year I have received phone calls from all over the Midwest. People are distraught. People have been going door to door talking to neighbors, putting up signs, writing letters to newspapers, holding meeting, starting groups, starting webpages and talking with their County governments.
For the most part the people that support Industrial Wind live in town or don't live here at all. In Palo Alto and Clay Counties an average of 4 residences per affected townships have signed up to have Industrial Turbines on land parcels where they live. In Sac County only 12% of the landowners that have signed contracts for industrial turbines actually live on the land. In Blackhawk, Poweshiek, Mahaska, Ida, Greene and Boone Counties it is all the same story. The rural residents don't want the installations, have no vote yet will have to live with the negative impacts every day for as long as the turbines last.
The people who live in the footprint stand to make the most money but they refuse to sign because they have heard the testimonies of others that signed before they knew of the negative impacts. Many of these people would not sign if they had to do it all over again.
There are many, many reasons why people do not want Industrial Wind and none of those reasons have anything to do with the turbines being renewable energy.
Industrial Wind Turbines can be loud. In rural areas we generally have a nighttime decibel reading of 25 dBA. Wind turbine companies in our state have been seeking to raise that level to 45-60 dBA. Many times people have not just one turbine, but multiple turbines surrounding their homes. The noise is likened the sound to a jet plane that never lands.
Wind turbines create wakes and turbulence for miles. The pressure changes in the air from wind turbines can cause some people to feel dizzy or have headaches, vertigo. Between the pressure and the noise, sleep can be difficult. A growing number of experts are studying these claims and finding that the people with these claims are indeed not "making it up" as the wind industry claims.
Shadow flicker sounds innocuous enough but often it is allowed for rural residents to have to put up with the large shadows that are thrown by the blades for every day for weeks on end all within their homes and on their property. It is like a strobe light you cannot turn off. This can also make people feel ill.
The look of the turbines. Maybe a few are not horrible but when hundreds are shoved in one area it clutters the whole landscape and the night sky is filled with blinking red lights. It can ruin the beauty of the entire countryside for 30 miles in every direction from an area half the size of Des Moines for one installation. The largest reason why we have only 5 offshore wind turbines (these were built behind an island) in the US is because people do not want turbines in their coastal views. Iowans love their views as well. Town and city residents want to have attractive surroundings and so do rural residents.
Wind turbines complicate farming. Gone is any hope of straight rows and that decreases efficiency. Gone is efficient aerial applications. Gone is the soil that is world class and the staple of our economy. Many Ag pilots refuse to fly within half a mile of turbines. Ground rigs don't work if the ground is soggy or the crops are leaning. The large equipment used to build turbines can damage tile and often it is not fixed in a timely manner or not at all when the wind company disagrees that the damage is their fault.
Turbine failures are inevitable. Failures are also far more common than the wind industry claims. GCube Insurance is a renewable energy insurance provider. On their website they claim "there are an estimated 3,800 incidences annually of blade failure – a rate of 1 in 184, or, put more simply, 1 incident per 61 turbines in operation." Turbines that throw blades or fall over could harm people working the fields. Turbine fires burn for days and local fire crews are not equipped to fight them.
Wind turbines kill birds. The wind companies like to say that they only kill a small fraction of our birds. They cite buildings, cats and cars as other things that kill birds. How many of those things are there compared with the relatively small amount of turbines? We have 261.8 million cars and 86 million cats compared to 50,000 or so turbines yet the last administration felt the need to give wind companies the right to kill 4,200 eagles each year. That number does not include the rest of the birds or bats.
Our communities are fighting. The local town-based governments that have control over the rural areas want the money. That money, provided by the Production Tax Credit, is driving this whole mess. Even Warren Buffett is quoted saying "I will do anything that is basically covered by the law to reduce Berkshire's tax rate. For example, on wind energy, we get a tax credit if we build a lot of wind farms. That's the only reason to build them. They don't make sense without the tax credit."
The American Wind Energy Association has done a great job of telling about how much the rural areas love Industrial Wind and the farmers love their payments. That is likely how they got our legislators to agree to this debacle. Now that the offers have been made and the numbers are in it looks like Iowans would rather preserve and protect our land and landscapes instead of giving MidAmerican or Alliant, that are planning to buy these projects from the wind companies, easement over thousands and thousands of our acres to control.
Many other communities across the US and around the world are voting Industrial Wind out of their communities or instilling restrictive zoning that makes installations unprofitable. Iowa is lagging far behind in protecting its people. They are allowing our utility monopolies to run over our rural communities to satisfy their own back-patting goals.
Wind companies often say that the mountain of evidence in the form of testimony and studies that speak to the problems people have living near industrial Wind turbines are all lies. Even we will admit that not everyone has these problems. I would respect the Industry more if they admitted the problems though they do list them in their contracts. Here is an excerpt from an Invenergy Neighbor Agreement contract that they offer non-participating residents within half a mile of their projects. For a small one-time payment their contract gives the developer an "exclusive easement on, over, under and across all of the Owner's Property to permit Generating Units or other wind energy conversion systems on adjacent property or elsewhere to cast shadows or flicker onto the Owner's Property; impact view or visual effects from the Owner's Property; and cause or emit noise, vibration, air turbulence, wake, and electromagnetic and frequency interference." If a company feels the need to offer these contracts then their turbines are too close. If a neighbor does not sign one of these contracts they will still receive the negative impacts. When communities instill zoning that protects homes and properties, there is not enough room for these 50–70-story-tall turbines.
People may say that farmers don't like progress. If that were true many of us would still be farming with horses instead of machines with 250 horsepower. Farmers understand the cost of restoring our world-class soils after the turbines and the PTC have expired. The US does not make 4% of its energy from wind, only 4% of its electricity. That 4% has cost us billions. What we cut in greenhouse gases according to AWEA is 159 million metric tons of CO₂ worldwide. That is less CO₂ than the 290 million metric tons US forest fires release annually, just a tiny fraction of the 40 billion tons of CO₂ humans are responsible for every year. When you count the cost to our peace in our homes, loss of property values, harm to our wildlife, the harm to the land and agricultural businesses, the price of decommissioning, the loss of community relationships, the cost has been and will continue to be staggering.
Janna Swanson
Ayrshire, IA
Coalition for Rural Property Rights
---