Author: Bembinster, Jim | Environment, Photos, Property values, Wisconsin
Wisconsin farmers sign on with wind developers because it seems like easy money. They are told they can farm right up to the turbine foundations. They are told about a quarter acre of land will be taken out of production for each turbine.
What they are not told is there will be access roads and trenching for each turbine that will go where the developer wants them to go, crossing at diagonals in the middle of fields, and in some areas compacting the soil so badly crop production is affected and drain tiles are crushed. The farmer is not told that they've given the wind company the right to use the land as it wishes. It's all in the contract, if you know how to read a contract, or take that contract to a lawyer to read over for you.
The photos below were recently taken by Jim Bembinster. They show a wind project in Columbia County being built by We Energies and the newly fragmented farm fields. [via Better Plan, Wisconsin]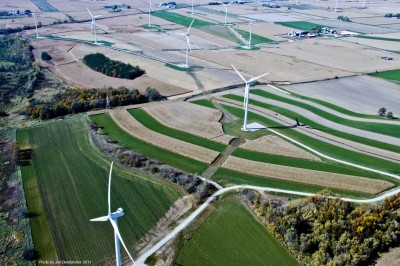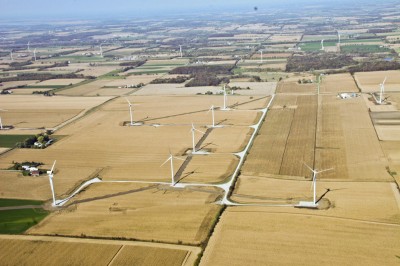 This article is the work of the author(s) indicated. Any opinions expressed in it are not necessarily those of National Wind Watch.
Share:
Tags: Wind power, Wind energy