Resource Documents: Iowa (8 items)
Documents presented here are not the product of nor are they necessarily endorsed by National Wind Watch. These resource documents are provided to assist anyone wishing to research the issue of industrial wind power and the impacts of its development. The information should be evaluated by each reader to come to their own conclusions about the many areas of debate.
---
Author: MidAmerican Energy
Highland Wind Energy, O'Brien County, Iowa
Excerpts:
Although Developer is taking commercially reasonable measures to minimize the side-effects of the operation and construction of the Wind Farm's Generating Units and other related facilities on property near or adjacent to the Wind Farm … and Developer does not expect these side effects to exceed any industry standards regarding sound, shadow flicker, or television interference, Owner understands and acepts that operation of Generating Units may have some impacts on the Wind Farm's neighbors, including the Owner's Property. …
Agreement
1. Grant of Effects, Sound and Shadow Easements. Owner hereby grants and conveys to Developer and exclusive easement on, over, under and across all of the Owner's Property to permit Generating Units or other wind energy conversion systems on adjacent property or elsewhere to cast shadows or flicker onto the Owner's Property; impact view or visual effects from the Owner's Property; and cause or emit noise, vibration, air turbulence, wake, and electromagnetic and frequency interference.
2. Construction Impact. Developer recognizes that Owner due to its location next to construction areas may be inconvenienced by construction noise and activities. Owner acknowledges Developer has informed Owner of the potential impacts of construction and agrees the compensation provided in this Agreement is adequate for the impacts described. …
20. Confidentiality. Owner shall not disclose to others (except Owner's family, legal counsel, prospective Lenders and Assignees, and financial advisors who recognize and agree to preserve and maintain the confidentiality of such information) the terms of this Agreement. …
Payment schedule
A one-time payment of One Thousand dollars ($1,000) upon signing this Agreement; and
If a Generating Unit is installed within one-half mile of a residence existing on the Owner's Property as of the date of this Agreement, then Owner shall be paid either (initial one of the following options):
______ OPTION 1:
An annual payment of Five Hundred dollars ($500) … Such annual payment shall be adjusted upwards by the greater of two percent (2%) per year on a compunded basis or by the percentage change, if any, in the GDPIPD [gross domestic product implicit price deflator] for the the preceding available four quarters.. …
______ OPTION 2:
A single one-time payment of Nine Thousand dollars ($9,000). …
Download original document: "Highland wind farm neighbor easement agreement"
---
Date added:
February 24, 2015
Environment
,
Iowa
•
Author: Harris, Ronald; Zhou, Liming; and Xia, Geng
Abstract: Wind farms (WFs) are believed to have an impact on lower boundary layer meteorology. A recent study examined satellite-measured land surface temperature data (LST) and found a local nighttime warming effect attributable to a group of four large WFs in Texas. This study furthers their work by investigating the impacts of five individual WFs in Iowa, where the land surface properties and climate conditions are different from those in Texas. Two methods are used to assess WF impacts: first, compare the spatial coupling between the LST changes (after turbine construction versus before) and the geographic layouts of the WFs; second, quantify the LST difference between the WFs and their immediate surroundings (non-WF areas). Each WF shows an irrefutable nighttime warming signal relative to the surrounding areas after their turbines were installed, and these warming signals are generally coupled with the geographic layouts of the wind turbines, especially in summer. This study provides further observational evidence that WFs can cause surface warming at nighttime, and that such a signal can be detected by satellite-based sensors.
Ronald A. Harris, Liming Zhou, and Geng Xia
Department of Atmospheric and Environmental Sciences, State University of New York, Albany, N.Y.
Remote Sensing 2014, 6, 12234-12246; doi:10.3390/rs61212234
Download original document: "Satellite Observations of Wind Farm Impacts on Nocturnal Land Surface Temperature in Iowa"
---
Author: McEowen, Roger
the 1800's, farmers in the United States installed several million windmills across the Midwest and Plains to pump water and (later) generate power for lights and radios. Those windmills fit nicely into the existing landscape and generally did not create problems for others. Today, however, the wind energy industry is using the wind in a different manner by virtue of large- scale aerogenerators that have a tremendous impact on the visual landscape and the rural culture. In some communities, wind energy development has raised issues between neighbors, between private landowners and wind energy development companies, and between local officials and development companies.
Some farmers and other rural landowners have entered into long-term agreements with wind energy companies for the placement and operations of aerogenerators on their property. Generally, those agreements are drafted in favor of the wind energy company and require negotiation and modification of numerous provisions to make them fair from the landowner's perspective.
In this article we provide an historical background behind the current emphasis on wind-generated electricity, address taxpayer subsidies that support the wind energy industry and detail the legal issues surrounding wind energy production and landowner agreements.
Wind energy production: Legal issues and related liability concerns for landowners
---
Date added:
March 30, 2011
Colorado
,
Impacts
,
Iowa
,
Montana
,
North Dakota
,
South Dakota
,
Texas
,
Wyoming
•
Author: Wanzek Construction
Top of the World Wind Farm, Glenrock, WY, Duke Energy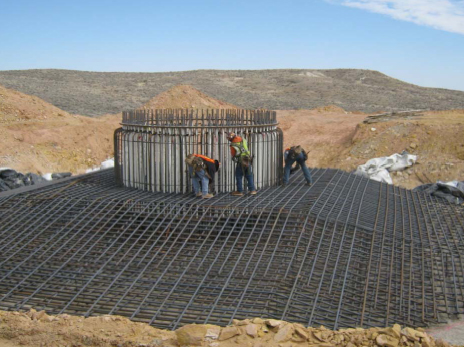 Top of Iowa Wind, Kensett, IA, Madison Gas & Electric

Three Buttes Wind, Glenrock, WY-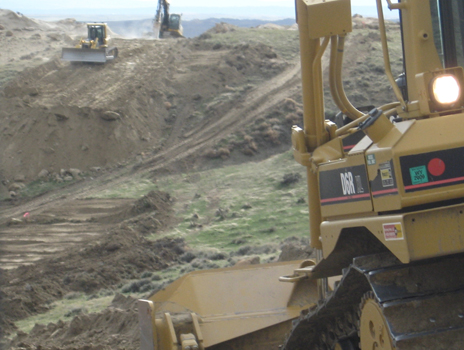 Oliver County Wind, Center, ND, FPL/Next Era Energy Resources

NoTrees Wind, Odessa, TX, Duke-Energy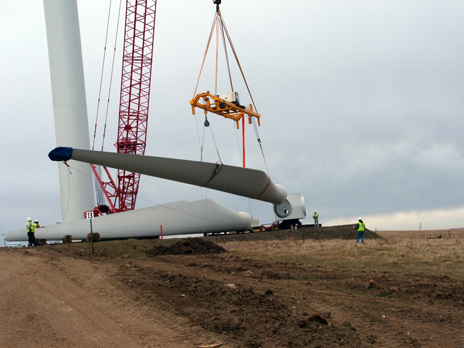 Langdon Wind, Langdon, ND, FPL/Next Era Energy Resources

Kit Carson Wind Farm, Burlington, CO, Duke Energy

Goat Mountain Wind, Robert Lee, TX, Edison Mission Energy

Endeavor Wind, Harris, IA, FPL/Next Era Energy Resources

Charles City Wind, Charles City, IA, MidAmerican Energy

Cedro Hill Wind Farm, Bruni, TX, Edison Mission Energy

Cedar Hills and Diamond Willow Wind Farms, Rhame, ND and Baker, MT, MDU Resources

Burleigh County Wind, Wilton, ND, FPL/Next Era Energy-Resources

Buffalo Ridge Wind Farm, White, SD, Iberdrola Renewables

Barton Wind, Barton, IA, Iberdrola Renewables

---