Author: Francis, Jamie | Aesthetics, Environment, Oregon, Photos
Caithness Energy marked the opening of its Shepherd's Flat wind farm near Arlington in September. Billed as one of the world's largest wind farms, the project attracted national attention for stacking federal and state subsidies. Developers subdivided the project to qualify for three $10 million tax credits from Oregon, where regulators approved the final tax credit last month. Photos by Jamie Francis, The Oregonian. Click photos for larger versions.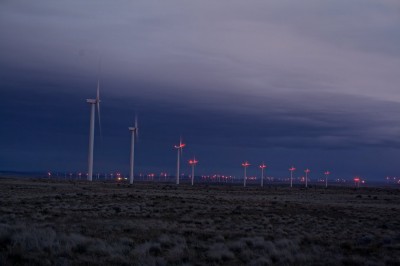 This article is the work of the author(s) indicated. Any opinions expressed in it are not necessarily those of National Wind Watch.
Share:
Tags: Wind power, Wind energy