Resource Documents: Environment (218 items)
Documents presented here are not the product of nor are they necessarily endorsed by National Wind Watch. These resource documents are provided to assist anyone wishing to research the issue of industrial wind power and the impacts of its development. The information should be evaluated by each reader to come to their own conclusions about the many areas of debate.
---
Date added:
June 13, 2018
Environment
,
New York
•
Author: Newman, David; and Fisher, Brian
Abstract: Atlantic Wind, LLC, a subsidiary of the renewable energy company Avangrid Renewables of Portland Oregon, is proposing to construct a state-of-the-art large-scale wind turbine energy farm (LSWF) of approximately 88 Gamesa G-132 wind turbines in the heart of the rural Tug Hill region at the intersection of Jefferson, Lewis and Oswego counties in upstate New York. The proposal, entitled the "Mad River Wind Farm," would have a nameplate capacity generate [electricity at a rate of] up to 350 MW (megawatts, or million watts), enough to provide power for 60,000 typical households over the course of the 20-30 year life span of the project (however, the actual power produced may be substantially less). The project is to be sited under a new, unified review and approval process for electrical facilities generating in excess of 25 MW, according to provisions of Art. 10 of the NYS Public Service Law. Traditionally, forested landscapes were considered as "no-go" locations for siting LSWFs, [owing] to their inaccessibility and problems with airflow turbulence in potentially uneven forested canopies. However, as technology has improved and turbines have increased in height (400 to 600+ feet), forests are receiving new attention as large-scale landscapes to site wind farms. Only a handful of LSWFs have been constructed in forested landscapes in the US. While wind farms are often considered as beneficial, renewable forms of "green energy" and are increasingly favored by the environmental community for their important contributions to sustainable energy development and reductions in greenhouse gas emissions, they may not always have benign impacts to the environment where they are sited. This white paper, prepared for the Tug Hill Tomorrow Land Trust, examines the potential ecological and environmental impacts from the proposed Mad River project, and focuses on direct and indirect impacts from both the construction and operational phases of the project.
The bio-physical ecological impacts addressed include:
soils;
micro-climate and air quality;
noise and visual impacts;
riparian water quality and palustrine wetlands;
timber stand dynamics and the potential for forest fragmentation;
invasive species;
bat and bird mortality;
recreational impacts;
transportation, road building, and ancillary energy facilities construction;
the potential impact on DOD radar and electronic facilities;
safety and security issues; and
connectivity issues related to the existing structure and assimilative capacity of the electric grid network of the region,
among others.
Prepared for Tug Hill Tomorrow Land Trust by Dr. David H. Newman (Principal Investigator), and Prof. Brian L. Fisher, M.S. (PhD Student; Primary Author), Department of Forest and Natural Resources Management, College of Environmental Science and Forestry, State University of New York, Syracuse, April 2018
Download original document: "Mad River Wind Farm Impact Assessment Study in the Tug Hill Region of New York State"
---
Date added:
November 22, 2017
Aesthetics
,
Environment
,
New Hampshire
,
Photos
,
Videos
•
Author: Hemmel, William
Photos by William Hemmel, Aerial Photo NH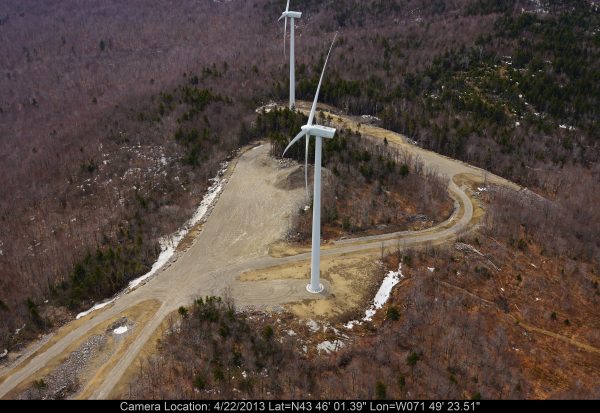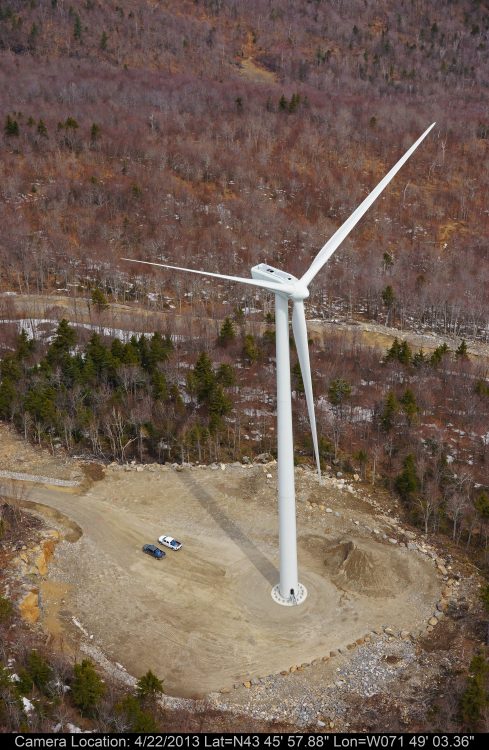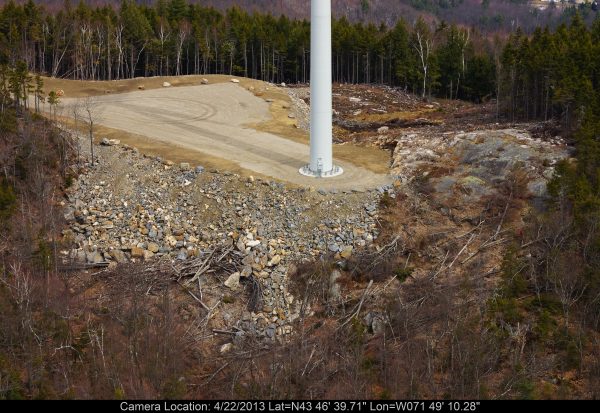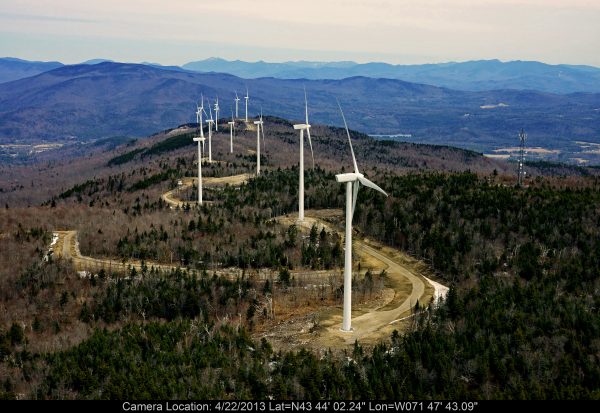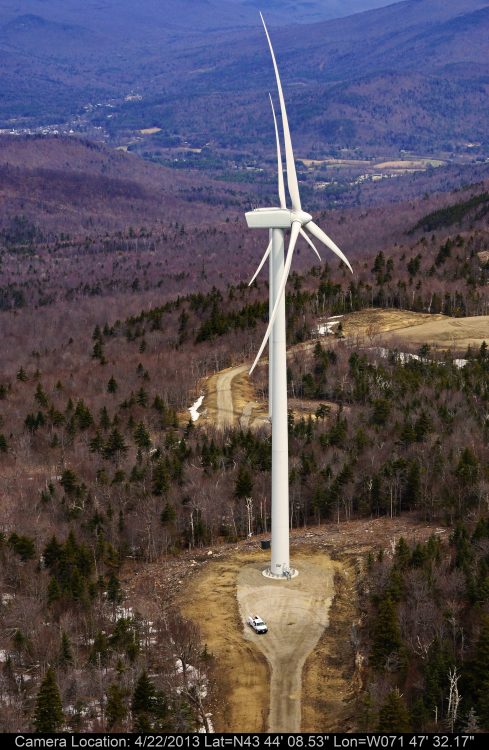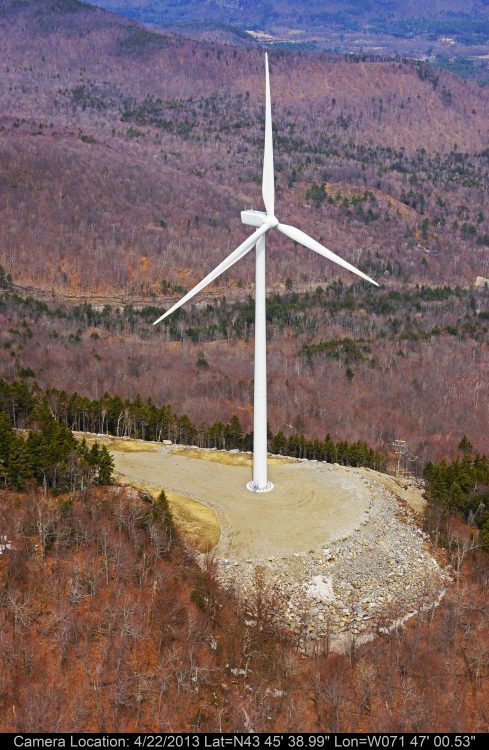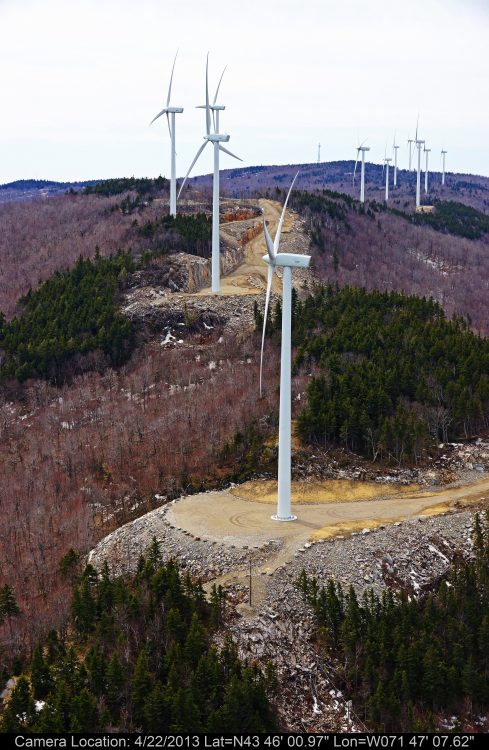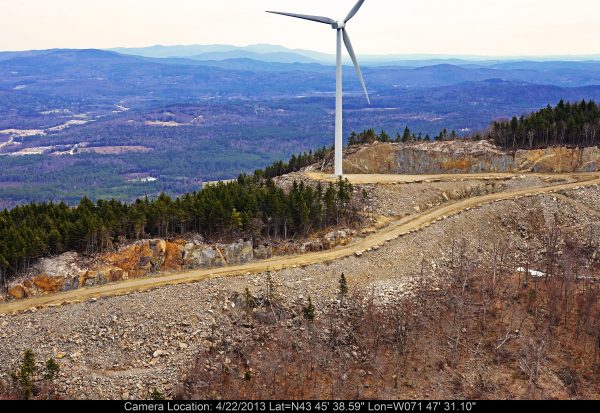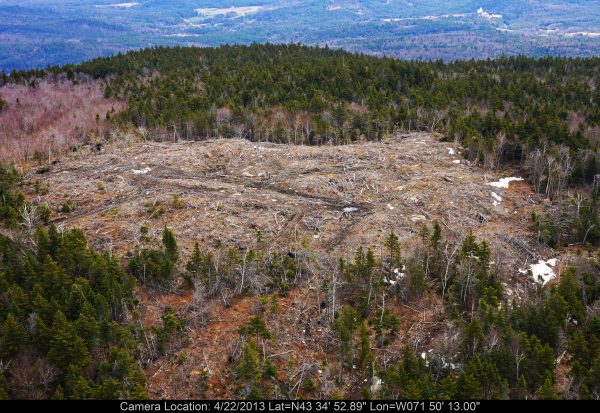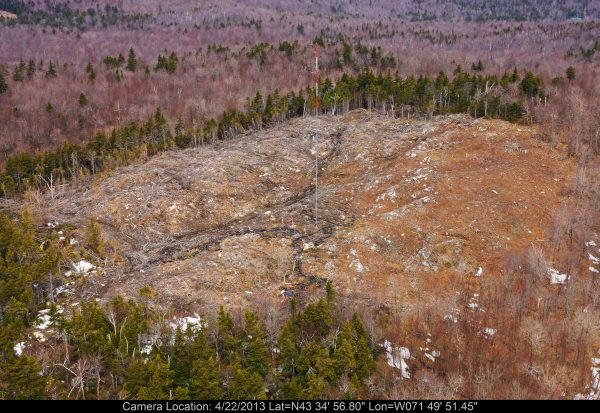 ---
Date added:
September 9, 2017
Environment
,
U.S.
•
Author: Stevens, Landon
Modern society requires a tremendous amount of electricity to function, and one of this generation's greatest challenges is generating and distributing energy efficiently. Electricity generation is energy intensive, and each source leaves its own environmental and ecological footprint. Although many studies have considered how electricity generation impacts other aspects of the environment, few have looked specifically at how much land different energy sources require.
This report considers the various direct and indirect land requirements for coal, natural gas, nuclear, hydro, wind, and solar electricity generation in the United States in 2015. For each source, it approximates the land used during resource production, by energy plants, for transport and transmission, and to store waste materials. Both one-time and continuous land-use requirements are considered. Land is measured in acres and the final assessment is given in acres per megawatt.
Specifically, this report finds that coal, natural gas, and nuclear power all feature the smallest physical footprint: about 12.5 acres per megawatt produced. Solar and wind are much more land-intensive technologies, using 43.5 and 70.6 acres per megawatt, respectively. Hydroelectricity generated by large dams has a significantly larger footprint than any other generation technology, using 315.2 acres per megawatt.
While this report does not attempt to comprehensively quantify land requirements across the entire production and distribution chain, it does cover major land components and offers a valuable starting point to further compare various energy sources and facilitates a deeper conversation surrounding the necessary trade-offs when crafting energy policy.
June 2017, Strata
Download original document: "The Footprint of Energy: Land Use of U.S. Electricity Production"
---
Date added:
September 6, 2017
Economics
,
Environment
,
New York
•
Author: Lesser, Jonathan
Abstract: In 2016, the New York Public Service Commission enacted the Clean Energy Standard (CES), under which 50% of all electricity sold by the state's utilities must come from renewable generating resources by 2030, and emissions of greenhouse gases (GHG) must be reduced by 40%. The CES also incorporates New York's previous emissions reduction mandate, which requires that the state's GHG emissions be reduced 80% below 1990 levels by 2050 (the "80 by 50" mandate).
Key Findings:
Given existing technology, the Clean Energy Standard's 80 by 50 mandate is unrealistic, unobtainable, and unaffordable. Attempting to meet the mandate could easily cost New York consumers and businesses more than $1 trillion by 2050, while providing scant, if any, measurable benefits.
Meeting the CES mandate will require substituting electric-powered equipment for most existing equipment that burns fossil fuels (vehicles, furnaces, etc.), adding many billions of dollars in costs in both the private and public sectors. It will, in short, mean electrification of the New York economy, including most of the transportation, commercial, and industrial sectors.
Even with enormous gains in energy efficiency, the mandate would require installing at least 100,000 megawatts (MW) of offshore wind generation, or 150,000 MW of onshore wind generation, or 300,000 MW of solar photovoltaic (PV) capacity by 2050. By comparison, in 2015, about 11,300 MW of new solar PV capacity was installed in the entire United States. Moreover, meeting the CES mandate likely would require installing at least 200,000 MW of battery storage to compensate for wind and solar's inherent intermittency.
Just meeting the interim goals of the CES of building 2,400 MW of offshore wind capacity and 7,300 MW of solar PV capacity by 2030 could result in New Yorkers paying more than $18 billion in above-market costs for their electricity between now and then. By 2050, the above-market costs associated with meeting those interim goals could increase to $93 billion. It will also require building at least 1,000 miles of new high-voltage transmission facilities to move electricity from upstate wind and solar projects to downstate consumers.

But none of the state agencies – NYDPS, the New York State Department of Environmental Conservation (NYDEC), and the New York State Energy Research and Development Authority (NYSERDA) – has estimated the environmental and economic costs of this new infrastructure. Such a large buildout of renewable infrastructure will surely have significant effects on agriculture, offshore fisheries, property values, human health, and biodiversity.
As noted, the Clean Energy Fund's 2030 energy-efficiency mandate calls for 600 TBTUs of savings in buildings. This mandate lacks economic justification and appears to be technically unreachable: the savings mandate is double the most optimistic projection of energy-efficiency potential in the state.
NYDPS and NYSERDA have both claimed that renewable energy and the CES will provide billions of dollars of benefits associated with CO₂ reductions. Not so. Regardless of one's views on the accuracy of climate models and social-cost-of-carbon estimates, the CES will have no measurable impact on world climate. Therefore, the value of the proposed CO₂ reductions required under the CES will be effectively zero. Moreover, even if there were benefits, virtually none of those benefits would accrue to New Yorkers themselves.
Lower-income New Yorkers will bear relatively more of the above-market costs necessary to achieve even the interim CES goal. For example, absent significant changes to how retail electric rates are developed, affluent consumers who install solar PV will be able to "free-ride" on their local electric utilities, relying on those utilities to provide backup power when their solar systems are not providing electricity, while forcing other customers to pay for that electricity.
Jonathan A. Lesser, president of Continental Economics, has more than 30 years of experience working for regulated utilities, for government, and as an economic consultant. He has addressed numerous economic and regulatory issues affecting the energy industry in the U.S., Canada, and Latin America. His areas of expertise include cost-benefit analysis applied to both energy and environmental policy, rate regulation, market structure, and antitrust. Lesser has provided expert testimony on energy-related matters before utility commissions in numerous states; before the Federal Energy Regulatory Commission; before international regulators; and in state and federal courts. He has also testified before Congress and many state legislative committees on energy policy and regulatory issues. Lesser is the author of numerous academic and trade-press articles and is an editorial board member of Natural Gas & Electricity. He earned a B.S. in mathematics and economics from the University of New Mexico and an M.A. and a Ph.D. in economics from the University of Washington.
Download original document: "New York's Clean Energy Programs: The High Cost of Symbolic Environmentalism"
---