You might expect that our local wind energy proponents, who own more than 10,000 acres, could afford to put up their own signs promoting their cause, rather than scrawling their messages across ours.
Irvin's sign before:
Irvin's sign after: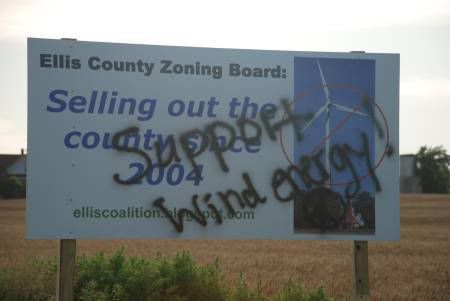 Jan Werth's sign before: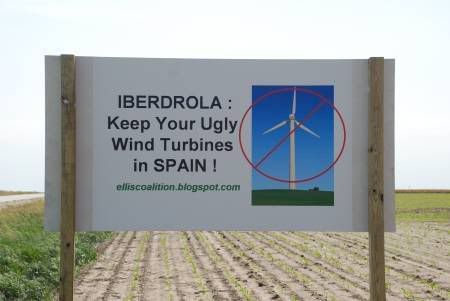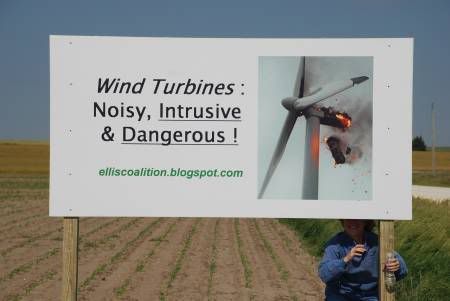 Jan Werth's sign after: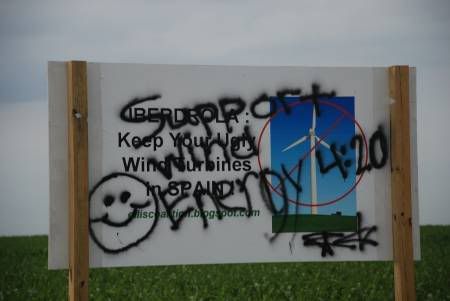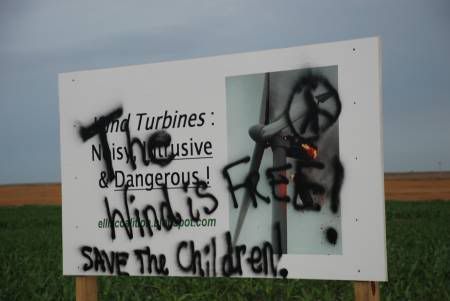 Ellis County Environmental Awareness
28 June 2007
This article is the work of the source indicated. Any opinions expressed in it are not necessarily those of National Wind Watch.

The copyright of this article resides with the author or publisher indicated. As part of its noncommercial effort to present the environmental, social, scientific, and economic issues of large-scale wind power development to a global audience seeking such information, National Wind Watch endeavors to observe "fair use" as provided for in section 107 of U.S. Copyright Law and similar "fair dealing" provisions of the copyright laws of other nations. Send requests to excerpt, general inquiries, and comments via e-mail.
Share:
---