Author: Save Our Allegheny Ridges (SOAR) | Aesthetics, Economics, Environment, Health, Noise, Pennsylvania, Property values, Wildlife
A series of ads by Save Our Allegheny Ridges that ran in the Bedford (Penn.) Gazette in March 2007.
Turbine Talk 1: No benefit
Turbine Talk 2: Noise
Turbine Talk 3: Low production
Turbine Talk 4: Watershed
Turbine Talk 5: Wildlife
Turbine Talk 6: Aesthetics
Turbine Talk 7: Property values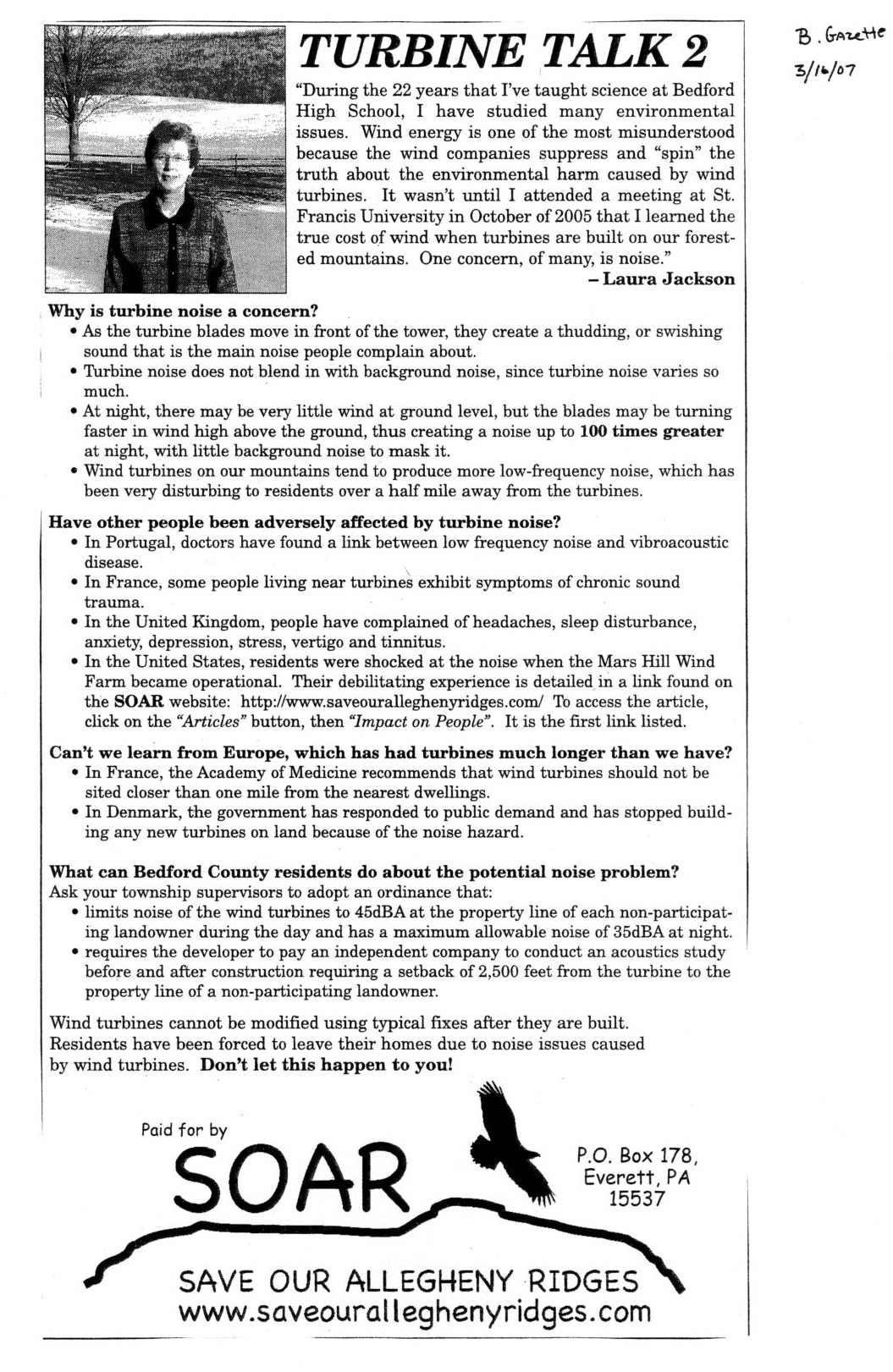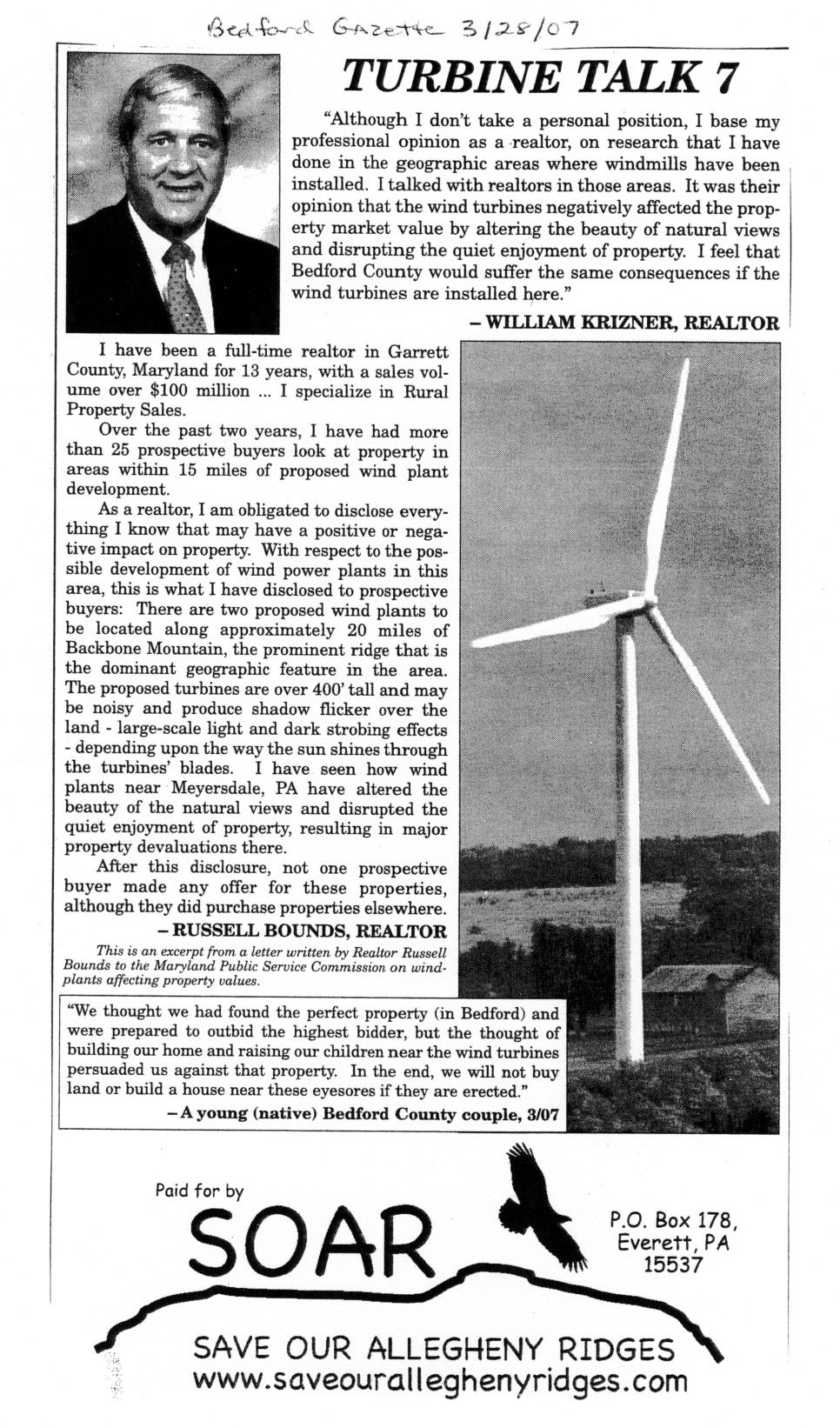 This article is the work of the author(s) indicated. Any opinions expressed in it are not necessarily those of National Wind Watch.
Share:
Tags: Wind power, Wind energy