Author: Save Our Allegheny Ridges (SOAR) | Aesthetics, Economics, Environment, Health, Noise, Pennsylvania, Property values, Wildlife
Translate: FROM English | TO English
Translate: FROM English | TO English
A series of ads by Save Our Allegheny Ridges that ran in the Bedford (Penn.) Gazette in March 2007.
Turbine Talk 1: No benefit
Turbine Talk 2: Noise
Turbine Talk 3: Low production
Turbine Talk 4: Watershed
Turbine Talk 5: Wildlife
Turbine Talk 6: Aesthetics
Turbine Talk 7: Property values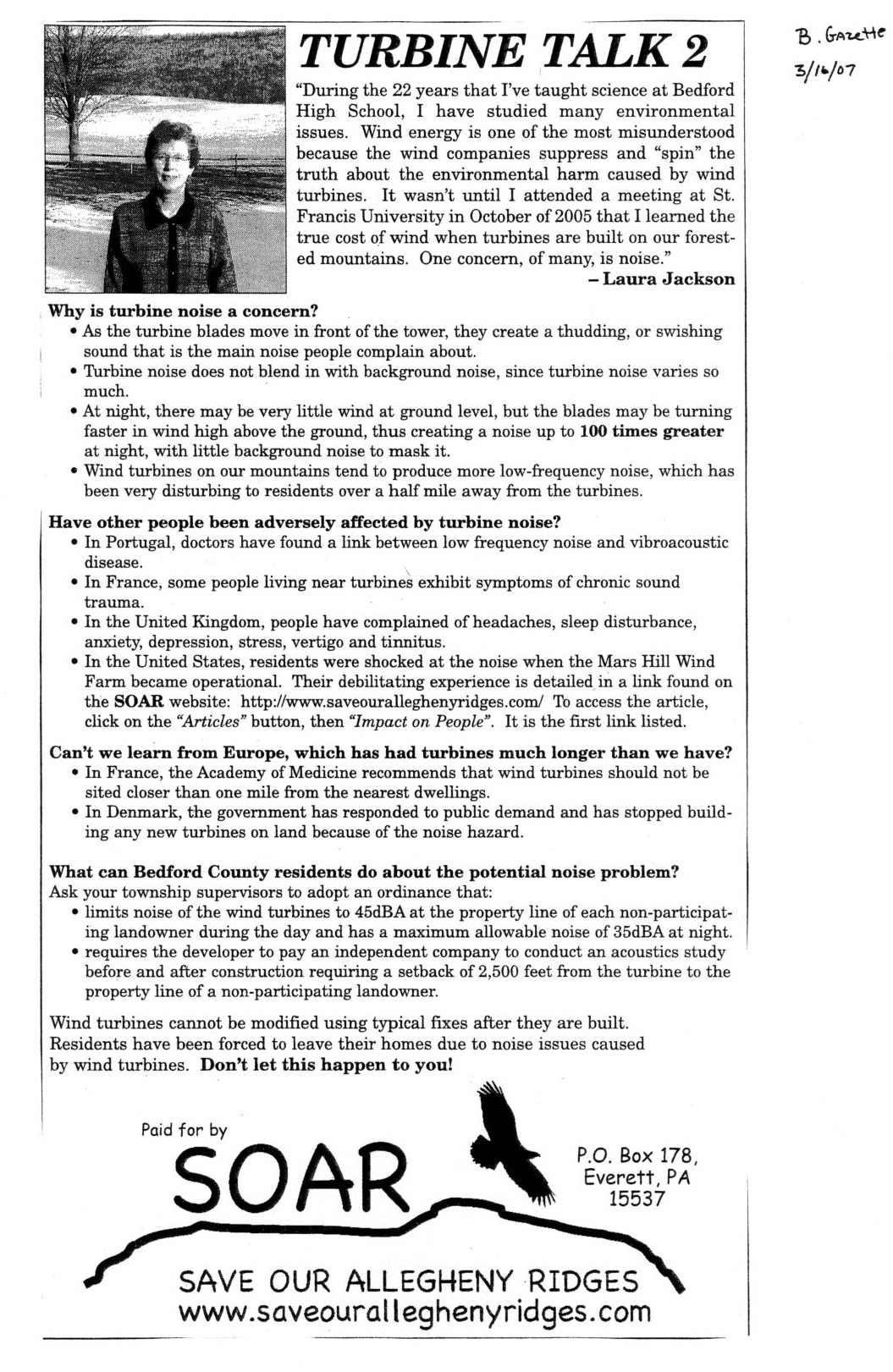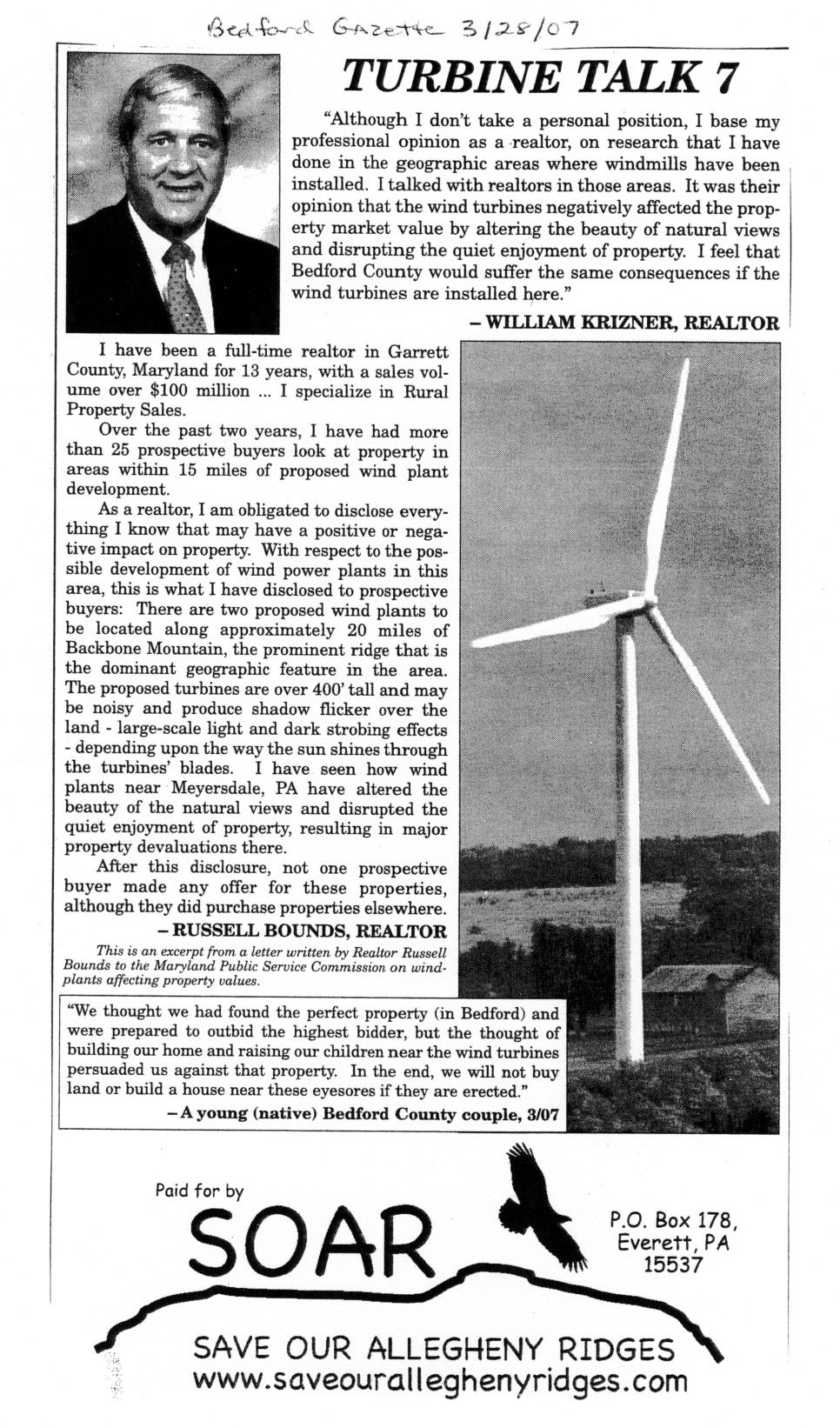 This material is the work of the author(s) indicated. Any opinions expressed in it are not necessarily those of National Wind Watch.

The copyright of this material resides with the author(s). As part of its noncommercial educational effort to present the environmental, social, scientific, and economic issues of large-scale wind power development to a global audience seeking such information, National Wind Watch endeavors to observe "fair use" as provided for in section 107 of U.S. Copyright Law and similar "fair dealing" provisions of the copyright laws of other nations. Queries e-mail.
Share:
Tags: Wind power, Wind energy