Author: Aristeo Construction | Impacts, Photos
Criterion Wind Park, Backbone Mountain Ridge, Oakland, Maryland – Constellation Energy
Meadow Lake II Wind Park, White County, Indiana – Horizon Wind Energy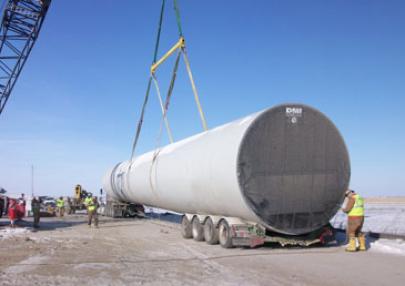 New York – Noble Environmental Power
In Chateaugay, Aristeo constructed a 106.5 MW wind park that covered an area of approximately 7,447 acres. The wind turbines were located on 25 different access roads totaling approximately 18 miles.
This article is the work of the author(s) indicated. Any opinions expressed in it are not necessarily those of National Wind Watch.
Share:
Tags: Wind power, Wind energy