According to wind proponents, Denmark is a model of wind energy use for electricity generation to be emulated. It is claimed or suggested that:
Denmark gets about 20% of its electricity from wind. [Note: This number is generation, not usage, which is a crucial distinction with negative implications for the wind lobby's argument.]
Reduction in CO2 emissions is due in large part to increased wind electricity production.
These conclusions are superficial at best and invalid at worse. The analysis required to show this, however, is extensive and technical because the Denmark power market is unique and wholly unlike the market in the U.S. or the UK.
Click the links below to read the paper:
Figures: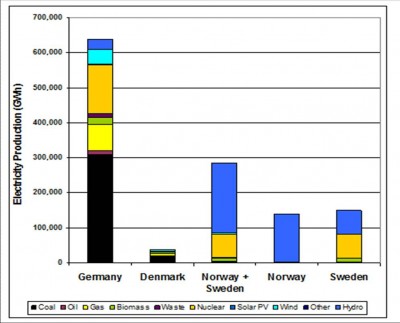 [5]
[6]
[7]
[8]
[9]
[10]
[11]
[12]
[13]
[14]
[15]
[16]
[17]
[18]
[19]
[20]

[21]
[22]