Author: Vandehei, Thor | Human rights, Noise
Wind turbine noise, due to its persistent nature (especially at night), low-frequency content, and impulsive character is more highly annoying then equivalent noise levels experienced due to aircraft, road traffic and railways – yet EPA guidelines designed for the latter three noise sources are being used to justify siting wind farms as close as 1000 feet from homes (with resultant noise levels of 50 dBA and higher).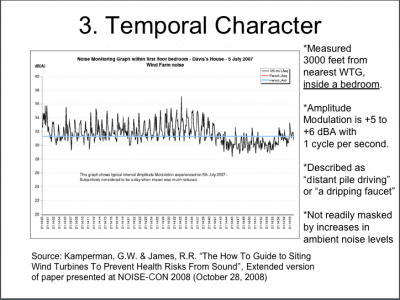 Download original document: "Industrial Wind Farm Noise"
This article is the work of the author(s) indicated. Any opinions expressed in it are not necessarily those of National Wind Watch.
Share:
Tags: Wind power, Wind energy