BENEFITS : LOW ↔ IMPACTS : HIGH
Resource Documents: Photos (45 items)
Unless indicated otherwise, documents presented here are not the product of nor are they necessarily endorsed by National Wind Watch. These resource documents are shared here to assist anyone wishing to research the issue of industrial wind power and the impacts of its development. The information should be evaluated by each reader to come to their own conclusions about the many areas of debate. • The copyrights reside with the sources indicated. As part of its noncommercial effort to present the environmental, social, scientific, and economic issues of large-scale wind power development to a global audience seeking such information, National Wind Watch endeavors to observe "fair use" as provided for in section 107 of U.S. Copyright Law and similar "fair dealing" provisions of the copyright laws of other nations.
---
Date added:
November 17, 2011
Aesthetics
,
Environment
,
Photos
,
Vermont
,
Wildlife
•
Author: Vt. Department of Environmental Conservation
Vermont Department of Environmental Conservation photos from Nov. 10, 2011, by courtesy of Mountain Talk (more photos at source; click photos below to enlarge).
---
Date added:
November 10, 2011
Environment
,
Photos
,
Property values
,
Wisconsin
•
Author: Bembinster, Jim
Wisconsin farmers sign on with wind developers because it seems like easy money. They are told they can farm right up to the turbine foundations. They are told about a quarter acre of land will be taken out of production for each turbine.
What they are not told is there will be access roads and trenching for each turbine that will go where the developer wants them to go, crossing at diagonals in the middle of fields, and in some areas compacting the soil so badly crop production is affected and drain tiles are crushed. The farmer is not told that they've given the wind company the right to use the land as it wishes. It's all in the contract, if you know how to read a contract, or take that contract to a lawyer to read over for you.
The photos below were recently taken by Jim Bembinster. They show a wind project in Columbia County being built by We Energies and the newly fragmented farm fields. [via Better Plan, Wisconsin]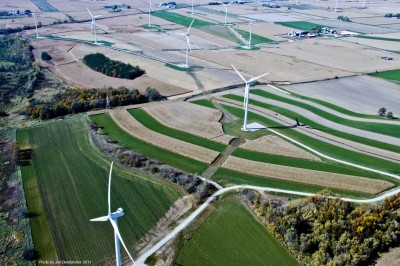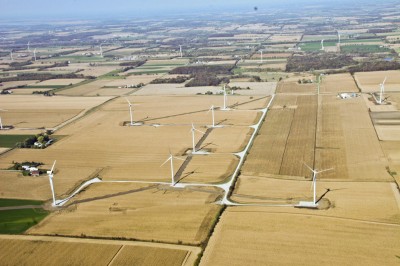 ---
Date added:
October 24, 2011
Environment
,
Photos
,
Vermont
•
Author: Mountain Talk
Photos from lowellmountainsnews.wordpress.com (click on a photo to enlarge)
---
Date added:
October 16, 2011
Aesthetics
,
Environment
,
Photos
,
Vermont
,
Wildlife
•
Author: Vt. Department of Environmental Conservation
Vermont Department of Environmental Conservation photos via lowellmountainsnews.wordpress.com
Also see "Headwaters on the Lowell Mountains"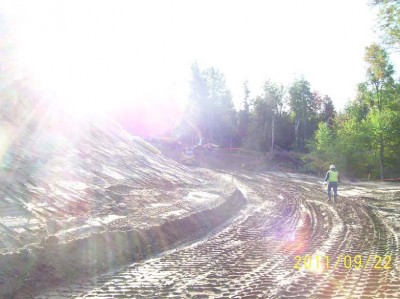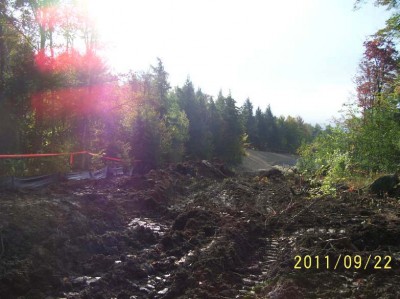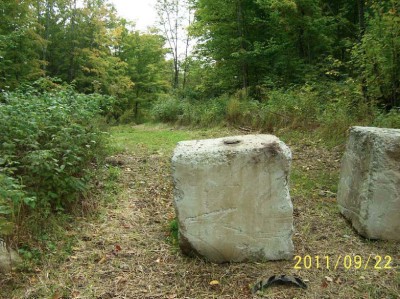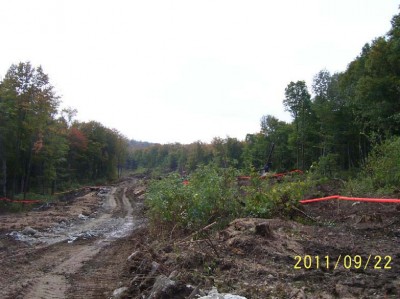 ---