Author: Meyer, Gerry | Health, Noise, Photos, Wisconsin
Entries of a noise log kept by a Brownsville family who live 3/4 mile east of South Byron in Fond Du Lac County, Wisconsin. The new wind turbines had just gone on line there.
Download original document: "Brownsville noise log, March 3 to October 20, 2008"
Download original document: "Turbine Layout Map, Brownsville, Wis."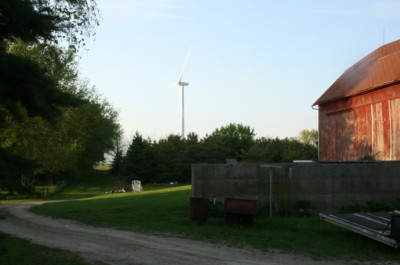 This article is the work of the author(s) indicated. Any opinions expressed in it are not necessarily those of National Wind Watch.
Share:
Tags: Wind power, Wind energy